North East
Himanta gets EC warning for model code violation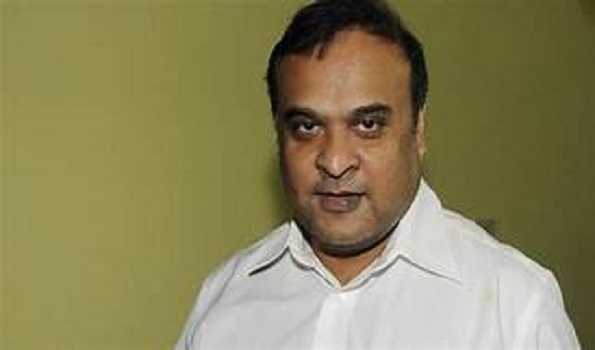 Guwahati, Oct 27 (UNI): The Election Commission has warned Assam Chief Minister Himanta Biswa Sarma for violating model code of conduct during campaigning for upcoming by-elections.
Sarma was issued a notice on Tuesday and he filed a response.
The poll panel has advised Sarma to desist from violating model code of conduct while campaigning for the five constituencies — Gossaigaon, Bhabanipur, Tamulpur, Mariani and Thowra, where elections will be held on October 30.
Following a complaint lodged by the Assam Pradesh Congress Committee, the EC issued notice to Sarma.
The Congress on Tuesday approached the poll panel asking for an FIR to be registered against the Assam Chief Minister and debar him from campaigning further.
Congress General Secretary Randeep Surjewala and the party incharge for Assam Jitendra Singh met poll panel officials and sought their intervention for initiating action against Sarma.
"In view of the circumstances, we urge the Election Commission to direct the lodging of an FIR and debarring Himanta Biswa Sarma for engaging in corrupt practices and for violating the model code of conduct," the memorandum to EC said.
Sarma filed his reply to the Chief Electoral Officer, Assam, before 5 pm on Tuesday.