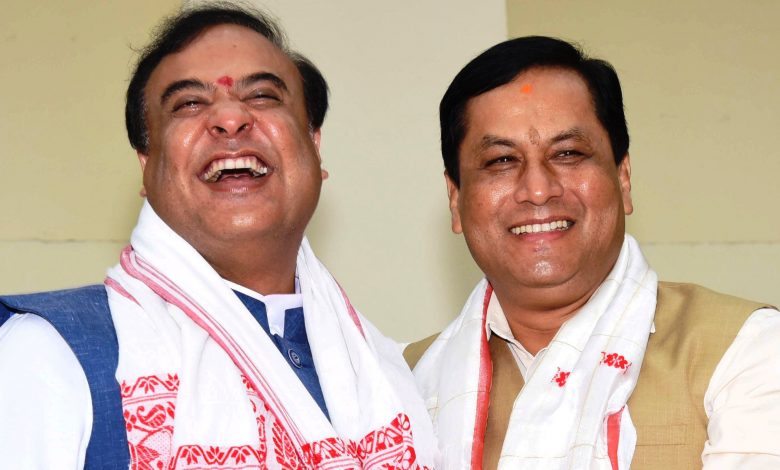 Guwahati, May 9 (UNI) The Bharatiya Janata Party (BJP) has announced  Himanta Biswa Sarma to be the next Chief Minister of Assam.
The decision was taken after the newly elected legislators met today at Guwahati under three central observers of the BJP.
Meanwhile, the Chief Minister Sarbananda Sonowal resigned  on May 9. He met the governor of Assam, Prof. Jagdish Mukhi at the Raj Bhawan in Guwahati and tendered his resignation.
The name of  Sonowal and Sarma had been doing the rounds ever since the Assam elections 2021 concluded and the BJP-led alliance came to power.
The confusion prevailed as the BJP didn't announce its chief ministerial candidate.
Sarma won from the Jalukbari constituency and was holding the portfolio of finance and health in the outgoing BJP government.
Sarma's political career started in 1996 when he joined the Indian National Congress. He was first elected as MLA from the Jalukbari Assembly constituency in 2001 on a Congress ticket.
He had defeated Assam Gana Parishad leader Bhrigu Phukan. Since then he has been winning the Jalukbari seat.
Sarma had held Education, Health & Family Welfare, Agriculture, Planning and Development, PWD and Finance portfolios.
It was in May 2015 that Himanta Biswa Sarma a frontrunner of the Congress in Assam, jumped ship and joined the Bharatiya Janata Party. Instantly he became an integral part of the saffron party in Assam and within months he became the lead face of BJP not just in Assam but in the whole of Northeast.
He was made the NEDA (North-East Democratic Alliance (NEDA) Convenor and since 2015, Sarma has played a key role in making Northeast 'Congress Mukt' slogan of BJP.