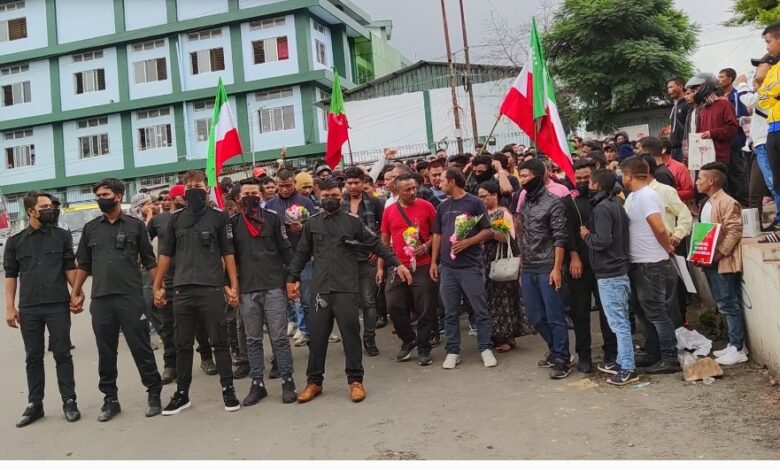 Shillong,Oct 14: The Hynniewptrep Integrated Territorial Organisation (HITO) on Friday took out a foot march and threw flowers at the main secretariat and offices of political parties, including the BJP, the NPP, besides the CM's bungalow.
The symbolic initiative was to protest against the use of teargas by the police against the contractual teachers.
Several contractual teachers also took part in the procession.
According to HITO, the distribution of 'flowers of redemption' was for the sins committed by the politicians and the police.
The protest march started from the Civil Hospital junction after 12  pm and proceeded to the main secretariat, BJP office, CM's bungalow and NPP office. The volunteers threw flowers through the gates of these buildings in the city. The march culminated at Civil Hospital junction around 2 pm.
Later, the select members of HITO proceeded to the offices of UDP and HSPDP to throw flowers.
The leaders and members of HITO shouted  anti- MDA government slogans during the march.
"Down down MDA, Conrad Sangma, Lahkmen Rymbui" resounded as the HITO members took out the march.