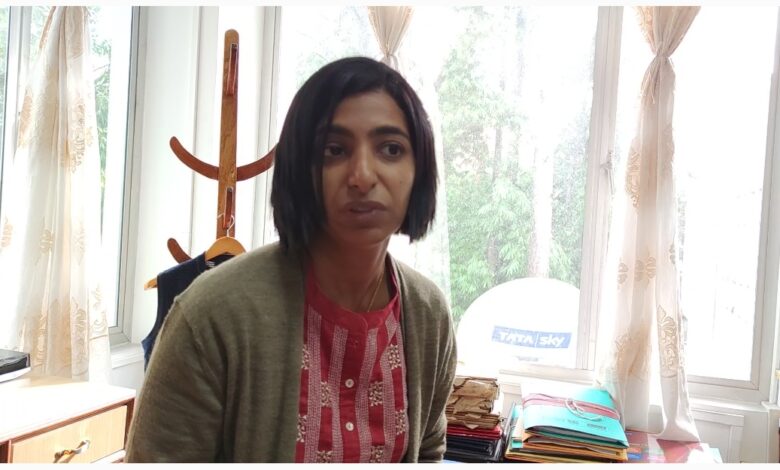 Shillong, Oct 13: The smuggling of wild life materials for medicinal purpose is a myth  devoid of any reality.
Forest officials said on Thursday that it is not true that many wild life materials have medicinal value or aphrodisiac property.
"For example, in Indo-China region, people belive that rhino horns have medicinal value but in reality there is no such thing", said DFO, Forest Utilisation Division, Shillong, Anu P James (in picture).
The commonly smuggled wild life materials are pangolins, pangolin scales, ivory and rhino horns among others.
The principal chief conservator of forest BK Lyngwa asserted that it is a myth that the wild life materials have medicinal properties.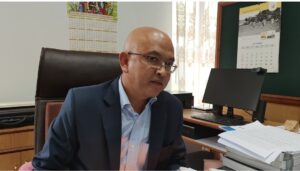 International gang 
Anu said that recently, the forest department  had come across several instances of recovery of wild life materials.
The main transit areas are Myanmar, Indo-China border, Nagaland, Manipur and Mizoram  border.
The materisls do pass through Shillong.
"The smuggling of wild life materials is an organised crime.  As international gangs are involved, we need cooperation from the Interpol and the enforcement directorate..Customs are also roped in as many items are exotic", she said, adding that  a lot of wild life crime is linked with drugs arms and money.
"We have wild life crime control bureau and several agencies co-ordinate with the bureau", Anu said.
Though there are instances of poaching of animals by the local residents, the concerns are about the international high criminal gangs
"To prevent localised poaching and killing of animals , we have carried out a lot of awareness programmes resulting in decrease in such activities", Anu said.
81 community reserves 
Setting up of community reserve to protect wild life especially to protect sacred groves is also the focus of the forest department.
Promotion of eco-tourism is another way of discouraging people from poaching.
"We have constituted 81 community reserves", Lyngwa said.