State
HM Shangpliang & Rapsang may join BJP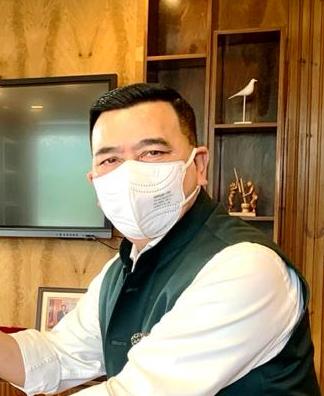 Shillong, Aug 8: The BJP National Executive Member and former cabinet minister AL Hek has indicated that atleast two sitting legislators will join the party ahead of the 2023 polls.
In reply to a query on whether AITC legislator from Mawsynram Himalaya Shangpliang and suspended Congress legislator from West Shillong Mohendro Rapsang are all set to join the BJP, Hek told reporters that discussions with sitting MLAs as well as ex-MLAs have taken place but they are yet to take any final decision on the matter.
"They have shown their interest to contest from the BJP but are yet to give their final decisions. Therefore, I cannot claim since the matter is yet to be finalised ," he said.
Hek said that the party will field candidates in around 40 constituencies out of the 60 assembly seats in 2023.
"We are confident that we will win 10 seats and above in 2023," he said.