Headlines
ILP in 5 minutes if BJP voted to power: Shullai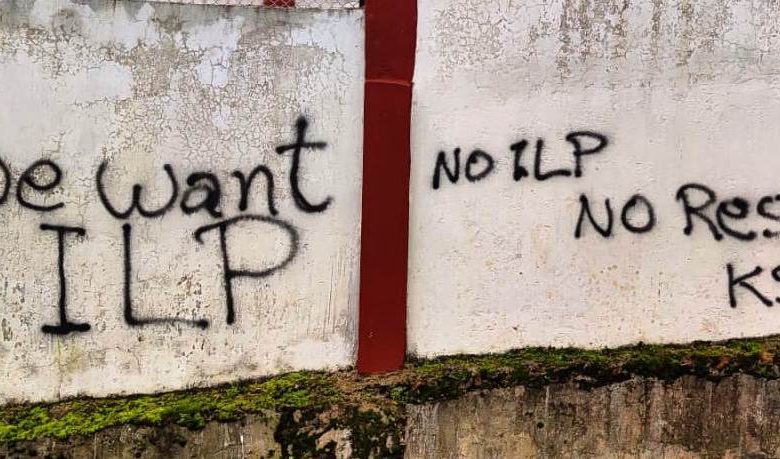 Shillong, July 30: Meghalaya will get Inner Line Permit (ILP) in five minutes, if the BJP is voted to power in the Assembly elections in 2023, said cabinet minister Sanbor Shullai.
"If we have our own full-fledged BJP government, we will get ILP in 5 minutes," the BJP leader said.
Speaking to reporters on Friday after assuming office, Sanbor  pointed out that BJP-ruled states in the North East are getting lots of benefits besides different kinds of schemes.
To a question, the three-time legislator said the BJP wants to get absolute majority to form the government in 2023.
He wanted the citizens of the state not to listen to the political propaganda against the BJP.
Milk and honey to flow
"Think for your stomach and people should remember everybody loves flowers. Therefore, they need to remember to press the button of the flower symbol in the next election. If they give BJP at least 33 seats, we will form our own government and you will see that time milk and honey will come and Meghalaya will change," Sanbor said.
He cited the example of the electorate of Nagaland, especially the educated youths.
"In a state having 90 percent Christians, we have won 13 MLAs and now deputy CM is also from the BJP," he said.
Referring to the development of Nagaland, he said that the electorate of Meghalaya should know that this is the first government which had given plenty of schemes to the rural villages.
Of those who know how to steal
When pointed out about his entry into the cabinet at a time when there is a negative image of the government following  various allegations against the MDA, Shullai said,"Those who know how to steal, the police will not arrest them and those who don't know how to steal, the police will arrest them."