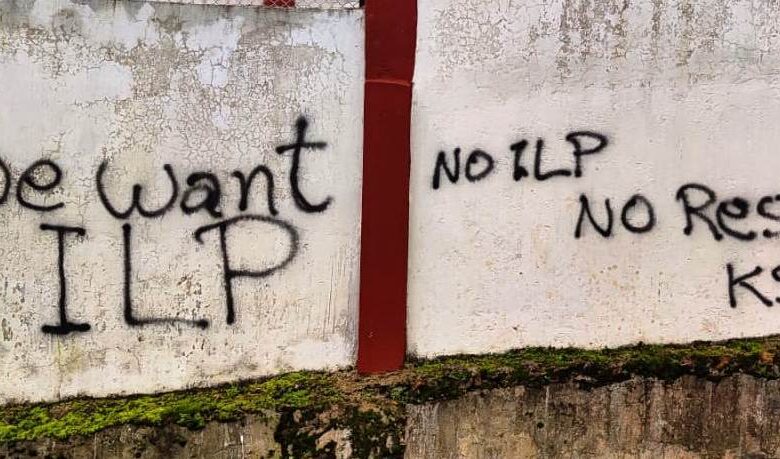 Shillong, Aug 4: Chief Minister Conrad  Sangma has said the ball is in the Centre's court to implement the Inner Line Permit (ILP) in Meghalaya and include Khasi and Garo languages in the Eighth Schedule to the Constitution of India.
Speaking to reporters on Thursday, Sangma said the state government had done its part by passing official resolutions in the House while reacting to a recent protest staged by the opposition All India Trinamool Congress (AITC) and its failure to push for the demand of ILP.
"Beyond that now as I said the entire ball is in the court of the central government," he said.
He, however, asserted that "we are pursuing with them and we are pushing and we need to continue lobbying and working with the government of India on both the matters -ILP & language."
Govt against uranium mining
Sangma said the government will examine whether to pass an official resolution to ensure mining of uranium is not allowed in Meghalaya.
"We have not examined that aspect but we will examine it and we will take necessary steps accordingly," Sangma told reporters on Thursday.
Recently, NGOs have demanded the Meghalaya Democratic Alliance government to pass an official resolution in the Assembly urging the Government of India to close down any proposal to mine uranium in the state.
On Tuesday, Deputy Chief Minister Prestone Tynsong had reiterated the stand of the MDA government not to allow mining of uranium in the state.
"Be it the cabinet and be it the 60 MLAs, we are against mining of uranium. Our stand is very clear, whether you pass in the form of a resolution or not but I am telling you as long as the MDA government is there believe me we will not allow uranium mining to take place in the state of Meghalaya," Tynsong had assured.