State
Indefinite strike in NEHU Examination Dept from Sept 20
Non-teaching staff body protests against OSD's service extension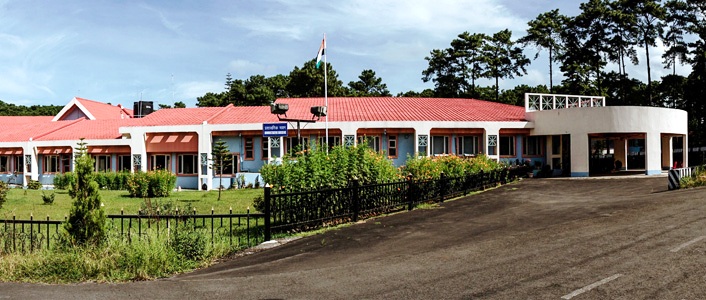 Shillong, Sep 19: The Non-Teaching Staff Association of the North Eastern Hill University (NEHUNSA) on Monday called for an indefinite strike in the Examination Department from Tuesday in protest against extension of the contract of the current officer on special duty (OSD).
"The future of the students of the university as well as those in the affiliated colleges is at stake… Therefore, in the general body meeting (held on Monday) it was resolved that the Examination Department would go on strike from September 20, until further notice," NEHUNSA said in a statement.
The OSD retired as Controller of Examination on December 31, 2020, and his service was extended thereafter.
NEHUNSA said the confidential section of the Examination Department will be exempted from the strike for the interest of the students.
On the points of protest, the association said printing of marksheets cannot be done due to unavailability of consumables (UG marksheet papers, stickers/mark list). "The OSD was informed of the matter but no action was taken from his end about the issue, for the last three months," the association said.
It also said the papers having the necessary security features for printing certificates (migration, degree, provisional, etc.) are not available since convocation.
"No action has been taken by the OSD till date. Most of the printers in the Post Graduate Section and Certificate Cell are outdated and most are out of order. The Concerned Officer, Purchase & Store (P&S) Section, has inquired whether there is a need to replace the heavy-duty printer, but no comments were given by the OSD on the concerned file. Despite the students making the required payments for postage charges involving their transcripts, MPhil/PhD theses, important letters, etc., the Department was not in a position to post the mentioned documents due to non-availability of funds as the OSD never initiated the process of getting the funds allocated to the Department," it added.
The maintenance fees to software vendor for UG computer software, upgradation of the server/network were allegedly not collected for the last three years. NEHUNSA is apprehensive as the department's entire data is stored in this database.