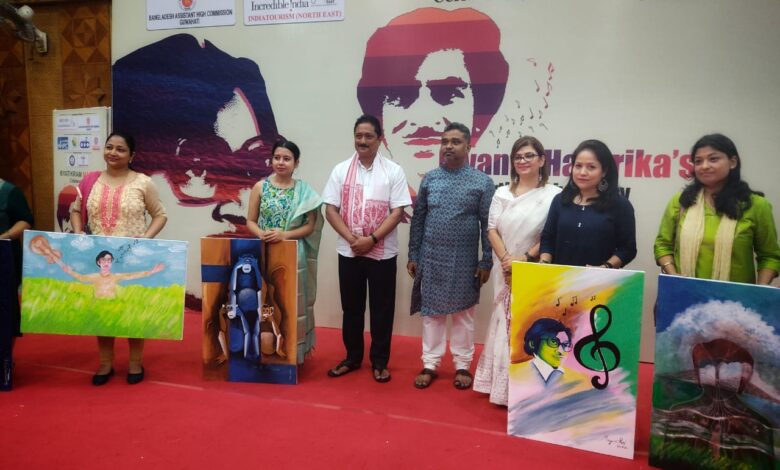 Shillong, Sept 21: Farnaaz Islam, an Assam-based poetess and artist, was among the young talents who were felicitated at an event organised on the occasion of the 78th birth anniversary of singer and composer Jayanta Hazarika.
The artists had to do live painting and Islam's painting depicted the song Ei akash bor bixal.
The painters were felicitated by the legendary singer's wife Manisha and son Mayukh.
The event was organised by Byatikram, founded by Saumen Bharatiya, at Pragjyotish Ita Machkhua.