National
Jharkhand CM remembers Fr Stan Swamy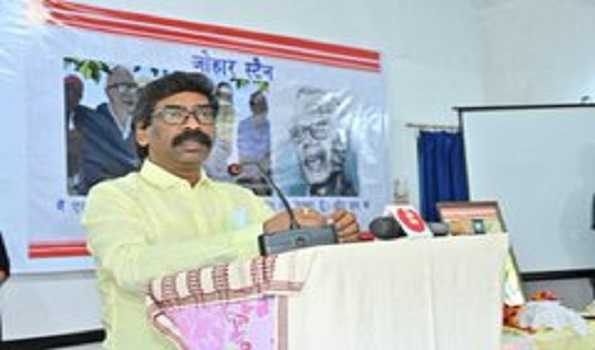 Ranchi, July 15 (UNI): Jharkhand Chief Minister Hemant Soren on Thursday said thoughts of late Father Stan Swamy should not be allowed to die.
Participating in a condolence meet organised at Namkum Bagiecha, he said Jharkhand has never stayed behind in making sacrifices. The people of the state have seen the lives of men from Bhagwan Birsa Munda to Father Stan Swamy and the future generations should know about them. He said that Father Stan Swamy always remained sensitive towards the Dalits, the poor and the tribals.
The chief minister also recalled his meetings with late Father Stan Swamy. He said the life of his father was not easy and even he was not a common human being as in his life he always worked for showing the correct path to the people. Hemant said that death is part of life while people should try to do positive works in their lifetime.
The chief minister said that the Dalits, poor and tribals have seen less development and they needed to be taken forward however the government alone cannot do all the works as there was also a need for individual efforts. He said that all the schemes being launched by the government are aimed at the welfare of Dalits, poor and tribals as fulfilling their needs is a priority for the state government.
Those present on the occasion included Archbishop Ranchi and others functionaries of the church.