State
Khasi daily provides help to needy
Ten beneficiaries get essentials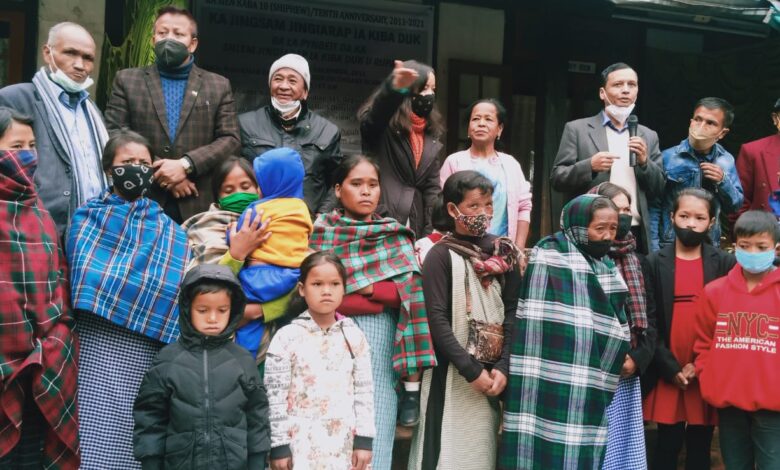 Shillong, Dec 29: Ten economically poor persons from Khasi-Jaintia Hills region received warm clothes and household items on Wednesday thanks to the initiative of Rupang, a Khasi daily.
The programme was held at Mawkhar Christian Higher Seconday School, Shillong in the presence of East Khasi Hills Deputy Commissioner Isawanda Laloo.
The beneficiaries are – Bon Dkhar from Pasyih, West Jaintia Hills, Amanda Talang from Pammarik, also from West Jaintia Hills, Alinsha Snaitang from Mawlai Nongkwar (Madan Lyngkhuid), Baiarlin Khongjoh from Langkawet, Bantimerry Kurbah from Nongthliew, Persha Wankhar from Mawkasiang, Leki Dkhar from Puriang, Enarisha Thabah from Umlyngka Kynton and Kyrshanbor Khongsit from Nongrim Sadew. The tenth beneficiary did not turn up due to ill health.