Headlines
Kynshi stage 1 hydel project still on, clarifies power dept
Nod to scrap three more projects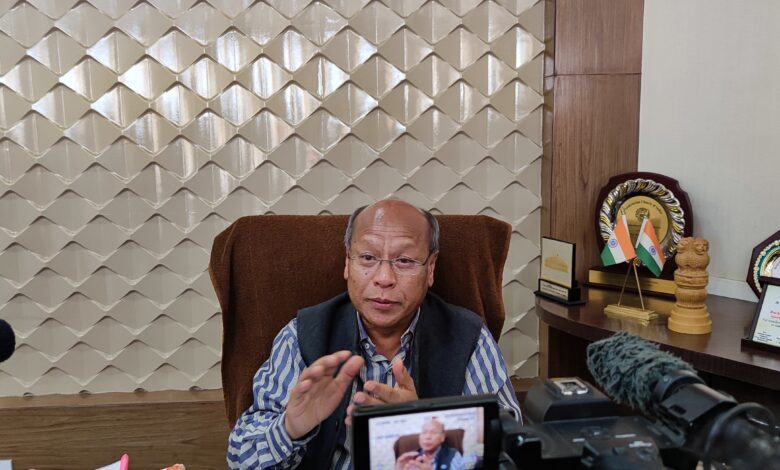 Shillong,April 20: The power department on Wednesday clarified that the government has decided to scrap only the Kynshi stage II hydel power project (325 MW) due to uranium reserve and not Kynshi stage I (270 MW).
Deputy Chief Minister in-charge power department Prestone Tynsong reviewed the status of power projects allotted to private developers and central agencies, on Wednesday.
Earlier in the day, Prestone Tynsong  told reporters that the government has decided to scrap both the power projects related to Kynshi.
However, Commissioner and Secretary in-charge power, Pravin Bakshi said while the Kynshi stage I hydel power project is being executed by Athena Kynshi Power Private Limited, New Delhi, the government has decided to scrap Kynshi stage II project entrusted to Jaypee Meghalaya  Power Ltd, New Delhi due to the presence of uranium. First memorandum of agreement (MOA) for Kynshi stage II was signed in December 2007 and it was amended in May, 2010.
Three more projects to be scrapped 
Upper Khri stage 1 (15 MW) and stage 2 (10 MW) will not take off as it is not financially viable. SM Energenco LTD, Guwahati was to execute both the projects after the MOA was signed in 2014.
The government has also decided to scrap Mawrap mini hydel project (1 MW) to be executed by Umphyrnai VV Energy Consortium. The MOA was signed in 2015
Another project to be scrapped is Renewal Technology (closed loop vertical turbine) to come up at Ampati and Byrnihat 24 MW each and Mendipathar (48 MW). The MOA with Renew Joule  PVT LTD for the project was signed on December 20, 2017 and amended on February 12, 2018.