Feature
Let love glow on your face on your monsoon wedding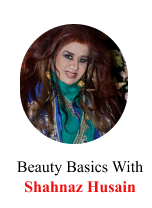 As the raindrops fall and love fills the air, monsoon weddings offer a unique charm and a touch of romance.
Monsoon and romance go hand in hand. The season of love as they call it gets even better when rain makes an appearance.
The thought of having a monsoon wedding sounds romantic and exciting. Those cold breezes, unannounced downpours and droplets of water make it the best time of the year for romance, love, happiness and joy.
The romance of a monsoon wedding outweighs its practicality. While monsoon offers a slew of challenges when it comes to wedding preparations, it appears that this season is the ideal time to tie the knot. Monsoon weddings bring a unique charm and a touch of romance to the celebration.
While a monsoon wedding gives a major romantic feel, it is also extremely adventurous. There are some crucial things you need to plan to avoid discomfort and unexpected troubles that can prevent you from enjoying your wedding.
Looking beautiful on the wedding day is not merely a matter of make-up and dress. It needs weeks of care. If a skin care programme is followed four to six weeks before the wedding, it can really help to reinvent your beauty.
The skin type and the season should be taken into consideration. For instance, a monsoon bride, with oily or combination skins, may face a real problem. Oily skins look even more oily and dull, due to sweat and oil secretions being deposited on the skin. Indeed, during monsoon, high humidity poses a problem. Sweat on the skin also attracts dirt and pollutants from the atmosphere more easily.
Water-proof make-up: This is crucial. The constant threat of rain showers and humidity can easily ruin your carefully applied make-up. I will suggest all brides should choose waterproof makeup products over regular ones during the monsoon wedding. Be it rain showers or tears, the waterworks are bound to get flowing, which will create a landslide on your face if you're wearing products that aren't waterproof.
Get a make-up trial done with waterproof cosmetics and splash some water to check if the makeup stays on or not. This will help you check with your makeup can withstand the humidity of the day. Also, if you have frizzy hair, check with your hairstylist on how you can tame it in the humidity. To ensure your makeup stays in place, set it with a translucent powder. This will help absorb excess moisture and oil, keeping your foundation intact.
Clean your face thoroughly to remove any impurities, and follow it with a lightweight, oil-free moisturiser. This will help create a smooth canvas for your make-up application. Work in setting powder in light layers and build coverage gradually as you go for a soft, natural glow that will also blur pores and give you a flawless, ready-to-click complexion.
Similarly, choose power-based blushes, bronzers, and eyeshadows for they're not only waterproof but also last longer than cream-based ones.
Footwear
If you're having an outdoor monsoon wedding, it is critical to select footwear that provides a solid grip and prevents slipping when you move around on the mucky ground and slippery floors. Walking in heels is no cakewalk and when it's all muddy and the grass is squishy, it is more difficult to walk than we thought as there are high chances of slipping and getting your heels stuck in the wet grass. No matter how much you love tip-toeing in those gorgeous heels, it is best to pick shoes or sneakers under your lehenga
Pick kitten heels or wedges instead of pointy stilettos if you want heels.
Wear some classy juttis, which look very stylish and will go perfectly well with your outfit and at the same time be hassle-free and comfortable.
You can even go for Punjabi juttis as they are highly comfortable and fashionable.
Wedding outfits
Amidst the joyous celebration, one crucial aspect to consider is the choice of fabric for wedding attire. Choosing the right fabric for monsoon wedding attire can make a big difference in keeping you comfortable and stylish throughout the event.
Opt for lighter fabrics such as net, chiffon, georgette, crepe, and satin which are water sustainable. Not only will they dry faster but will also make you feel airy and more comfortable. They will not get ruined by rainwater and hence, are a wonderful choice.
One of the biggest mistakes that brides make while choosing outfits for their monsoon weddings is choosing heavy fabrics.
Silk is a luxurious fabric that offers a very convenient option for monsoon weddings. Silk has a beautiful drape, which adds elegance to any outfit. Just be sure to choose lighter-weight silk, like crepe, to stay cool in the heat. A silk dress can keep you looking glamorous and chic, while still being comfortable for a monsoon wedding.
Hairstyle
The hair is quite possibly the most worrying part of our look, especially when we know that the humidity will catch up to it eventually. Hair tends to get frizzy during this weather especially if it is windy.
While open hair is lovely, it tends to get frizzy in this humid weather. Keeping the humid climate in mind, a sleek bun, messy plaits, or an elegant ponytail are ideal hairstyle choices as go well with almost all outfits and are less risky for monsoon as they promise to keep the frizz at bay. Opt for lighter hair accessories over full-floral buns.
It is best to do a braid and or any trendy bun, because strong winds may ruin your open hair. Even if you wear a simple Lehenga with perfect hairstyle it gives you the most distinctive look and makes you look classy and elegant.