Feature
Make your scrubs at home for winter lip care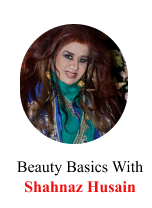 Dry lips in winter are the one super-sensitive area that often gets neglected. Chapped lips are probably one of the most troubling winter skin conditions. In fact, if there's anything more uncomfortable than dry skin, it is flaky lips.
Lip scrubs are the best way to treat chapped lips in winter and there are some amazing ones available on the market but those are costly affairs.
We have come up with a few effective lip scrub formulas for super soft, kissable lips that can be made with basic kitchen ingredients and taste great, too.
Take one tablespoon each of cocoa butter, coconut oil, organic cocoa powder and brown sugar. Melt cocoa butter in a microwave-safe bowl. Transfer to a small jar and stir in the coconut oil. Refrigerate until the mixture has partially hardened. Stir in the brown sugar and cocoa. Apply to lips once a week. Let the mixture sit on your lips for 30 seconds, and then massage with your fingertip. Rinse and follow with lip balm.
Take 10-20 petals of the rose with a little quantity of milk in a small bowl. Crush the rose petals in it to make a paste. Take a small amount of these homemade lip scrubs to apply to dry lips. Wash your lips with lukewarm water after 5 minutes and apply lip balm to keep your lips hydrated.
Squeeze half a lemon into a bowl. Remove seeds if any. Add 1.5 tablespoons of honey to it and mix well to make a smooth paste. Apply the mixture all over your lips and leave for about 10 minutes. Wash off with water and finish with a moisturising lip balm to nourish further.
Take 2/3 cup of brown sugar, 1/3 cup of olive oil, and two tablespoons each of honey and petroleum jelly. Combine the ingredients in a bowl and mix until fully combined. Apply on lips and wash it after 10 minutes.
Take 2 spoons of pureed papaya in a bowl. Add a tablespoon of avocado oil and mix until smooth. Once done, apply the mixture on the lips and let it sit for a few minutes. Wash with plain water.
Mix coffee powder and honey in equal quantities. Now, massage the mixture on your lips for a minute in a circular motion and leave it for some time to settle. Wash it off with lukewarm water. This scrub will slowly remove the dead skin cells and help keep the lips moisturised.
You can mix honey with sesame seeds (til) and use as a scrub on the lips, rubbing gently and then washing off with plain water.
Mix honey with walnut powder and rub gently on the lips. Wash off the same way.
Honey can also be mixed with sugar and used as a scrub for the lips. A little almond oil may also be added.
Almond oil can also be mixed with sugar and used as a scrub on the lips.