Headlines
MeECL engineers against mandatory smart meters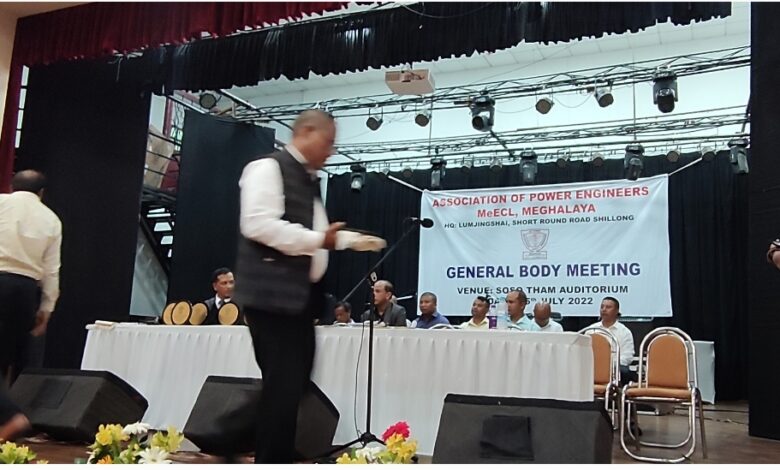 Shillong, July 15: The Association of Power Engineers, MeECL has said installation of smart meters cannot be made mandatory.
"Installation of smart meters cannot be made mandatory as even the Government of India has not made it mandatory," president of the association Arju Dkhar told reporters after chairing a general body meeting here, on Friday.
He also wanted the government to avoid implementing the project in a piece meal manner.
"When you say you have installed a smart meter whereas a meter reader will have to go and check then that is not smart but you are fooling us. You cannot fool the consumers and you as consumers also you should be very much aware of that," Dkhar said.
While welcoming the installation of smart meters on his own premises, Dkhar said because with this he can check his power consumption, bills and other things.
"But the only thing is that please don't make it mandatory. Please think about our rural people. When a villager who's bill is only Rs 120 every month on average, if you install a smart meter there is a cost factor. I don't know whether they will be able to have a smartphone. Who am I to judge but the thing is this whether they will be able to pay that extra cost," Dkhar said.
To a question, he said it is up to the consumers whether they want to install the smart meters or not.
"But please ask from the government whether it is mandatory or not, let them notify that," he said.
He also welcomed the government decision to segregate the post of chairman and managing director of the MeECL.
Having a professional CMD in generation, transmission and distribution is a welcome step, he added.
"By having a power minister as a chairman of MeECL, he will be a bridge between his cabinet colleagues, the government and the MeECL and its subsidiaries. This is a positive step which we are looking to move forward," he added.