Headlines
Inquiry sought into power units not working fully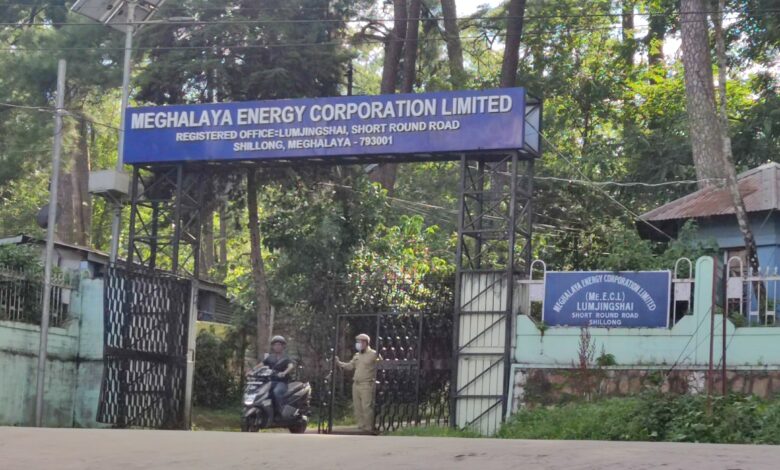 Shillong,July 15: The Association of Power Engineers, Meghalaya Energy Corporation Limited (MeECL) has sought a probe against those involved in the failure of power stations to work in maximum capacity so that responsibility can be fixed.
The president of the association, Arju Dkhar said the state has a power generation capacity of more than 350 megawatts but for whatever reasons especially during the rainy season, it could not optimise its generation and recently the power stations were functioning at 30-50% level.
"We demand that a thorough inquiry be constituted as to why for years our power stations cannot function to its maximum. Why are there new power stations that are failing, why the generating sets of the power stations which are newly installed are nonfunctional when you spend crores and crores of rupees for such installation of machines?" Dkhar said.
"Are our own people involved? We want a thorough inquiry," he asserted.
He said as members of the association, they are sustaining their families as long as the organisation lives and sustains but the moment the organisation collapses, the families depending on it also will be dragged to the streets.
"Therefore, if any of our members, if any top officials of MeECL are found to be indulging in accumulating wealth individually at the cost of this organisation, we demand that strict action  should be taken against them," he warned.
The association also demanded that unnecessary loans should not be taken.
"You have seen that loans worth crores and crores rupees have been taken in the name of strengthening distribution, generation and transmission. Yes, we do need to improve but not loans which are not required, unnecessary loans. One day we will take you to the field to show you whether such infrastructure is really required or not. It is high time that as a responsible citizen of the state we have to start from ourselves to clean up the mess," he said.
Stressing the need to have a full-fledged Information Technology (IT) Wing which can function independently, Arju said, "Our demand is to immediately have an independent IT wing of the MeECL and also to handhold our engineers so that by April 1, 2025, we have our own billing system. By having that you understand our engineers will run and young engineers, who are still pursuing their studies inside and outside the state, can be accommodated in this organisation."
He pointed out that while the government is outsourcing crores and crores of rupees, the  MeECL IT team needs a meager amount to sustain,  but the management says there is no money.
"We have competent IT engineers, we have our inbuilt billing system which is called ELVIS and other billing systems – instead of empowering them more, supporting them financially to be able to have our own billing system for almost 6 lakh consumers rather you want to hand over and outsource it."
The association also threatened to file an FIR against shortage of manpower in the MeECL.
Dkhar said employees of the MeECL are working under constrained conditions with limited manpower. The management has violated all the norms of the factories act of the workers act, they have violated the UN chapter on the working hours of an employee – this is very serious as this is one of the reasons why accidents happened and it is very unfortunate.
"We feel it is high time we make management and higher authority accountable. The association will not shy away to file an FIR if there is any shortage of manpower in future," he said.
To a question, Dkhar said the government has to institute a thorough investigation that will go into the root cause of the problems to ensure that it won't happen again and to fix responsibility as there should be accountability.
He said there are units which have not been functional for many years.