Headlines
MeECL pensioners unhappy with CM's ignorance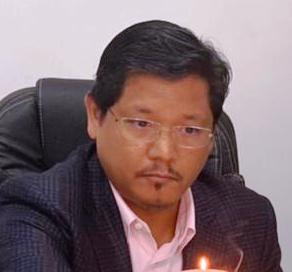 Shillong, June 4: The MeECL pensioners are unhappy with the Chief Minister Conrad Sangma who is not aware of the problems being faced by them.
Some pensioners, on condition of anonymity, said on Friday that it is difficult to believe that the chief minister, who is also holding the finance portfolio, is not aware of this.
During a press conference, when reporters asked about the plight of MeECL pensioners as they are not getting the pension for the last two months, the chief minister said that he is not familiar with the issue as it pertains to the power department or MeECL.
When pointed out about the technical problem which resulted in the delay in disbursement of pension, the chief minister asked whether it was a computer problem.
However, when insisted, the chief minister said he will find out the matter.
Recently, citing the letter from Meghalaya State Electricity Regulatory Commission (MSERC), the MeECL has stopped the release of pension, gratuity and other terminal benefits to the retired staff.
The MeECL had also written a letter to the power department in this regard and the latter has forwarded the letter to the finance department.
Sources said that the MeECL has been disallowed to pay the pension and terminal benefits and instead, the state government should pay for the pensioners.
According to sources, nearly 4000 pensioners and their family members dependent on them are forced to starve  and deprived of medical necessities at this time of pandemic.