State
Conrad's chopper makes emergency landing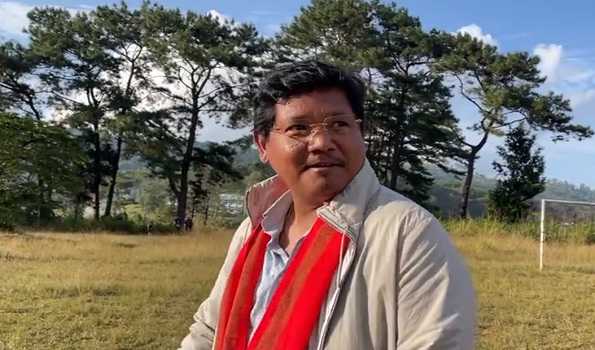 Shillong, Nov 2: Chief Minister Conrad Sangma's helicopter made an emergency landing at the Union Christian College (UCC) field in Ri Bhoi on Wednesday owing to a change in weather condition on his return to Shillong from Tura.
Sangma shared a video on social media after the landing. "What an adventure," he captioned the video.
The chopper was scheduled to land at the Advanced Landing Ground in Upper Shillong. "Emergency landing at UCC in Umiam due to bad weather on the way from Tura but enjoyed the view of the lovely campus during my walk & had a good time there thanks to their hospitality. What a day!"
He said he would walk till the highway and take a taxi to Shillong as "our car will take another hour to reach".