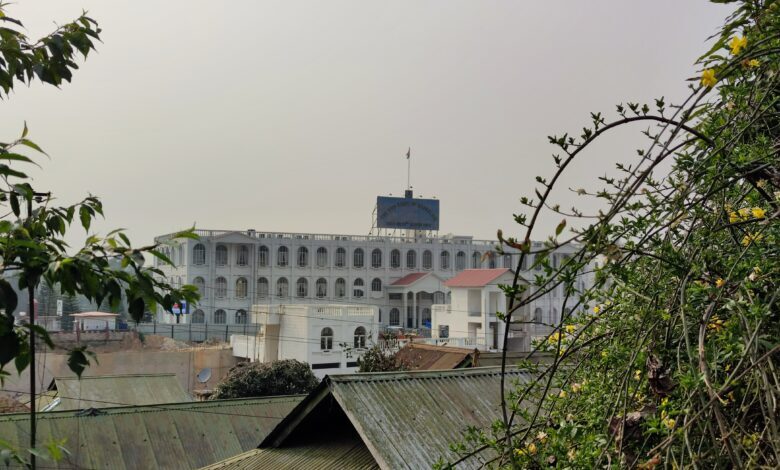 Shillong, Nov 2: The state  government assured the High Court of Meghalaya on Wednesday that appropriate steps would be taken to ensure that the assets of tainted police official GK Iangrai are frozen since the extent of defalcation has been, prima facie, pegged at over Rs. 3 crore.
The division bench comprising Chief Justice Sanjib Banerjee and Judge W Diengdoh was hearing the PIL.
The bench observed that detailed affidavit and accompanying report have now been filed and it is unfortunate that the court has to resort to extreme steps before appropriate action is taken by the state in some cases.
The report appended to the affidavit filed by the Home Secretary indicates appropriate steps having been taken thus far, including the service of a charge-sheet.
It was submitted by Advocate-General that the delinquent ( Iangrai) has sought some documents and has been afforded time to file his written statement in response to the charge-sheet. An inquiry officer has already been appointed.
Forty-three witnesses have been indicated in the charge-sheet and the connected papers.
"It is hoped that the inquiry is conducted as expeditiously as possible and without affording undue latitude to either the department or to the delinquent", the court said.
Since it now appears that the matter is being attended to by the state with the seriousness that it calls for, "the contempt proceedings instituted against the home secretary are dropped. The rule is discharged and the Home Secretary is excused".
"It is hoped that the entire matter is monitored at the highest level to ensure that defalcated public funds are recovered and the culprit or culprits are brought to book. Let the matter appear three weeks hence to ascertain the progress in both the departmental proceedings and in respect of the FIR that is said to have been lodged", the court said.
The matter will come up for hearing on November 25.