State
Meghalayan Age Store comes up in Delhi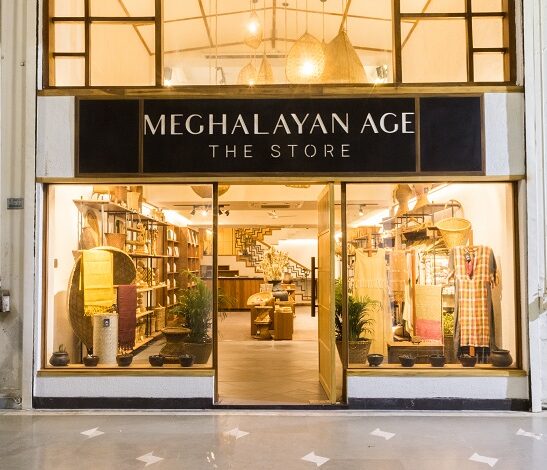 Shillong, Dec 9: The Meghalayan Age Store was inaugurated on Thursday in New Delhi by Piyush Goyal, Union Minister for Textiles and Commerce & Industries, in the presence of Chief Minister Conrad Sangma.
A statement issued by the government said that the store will enable the artisans and farmers of the state to reach out to the upper echelons of patrons in India and abroad. The store hosts a wide range of curated products, ranging from Larnai pottery to Ryndia silk. Additionally, the store also markets indigenous agri-products of Meghalaya such as Lakadong turmeric, wild forest honey and Sohiong jam.
Conrad said Meghalaya is home to some of the best artisans and farmers in the country; however, unfortunately they have not been able to market their products and hence the store.
Chief Secretary RV Suchiang said the Meghalayan Age brand is an opportunity for the state's artisans and farmers to sell their products under a unified umbrella, and that all of the products that are being sold in the store are curated and quality controlled to ensure that it suits to the taste of a premium clientele.
The Meghalayan Age Store is located within the Rajiv Gandhi Handicrafts Bhavan at Baba Kharak Singh Road, Connaught Place, New Delhi. Apart from being a marketing platform for the state's products, the Store also acts as a gateway for tourists who are wanting to visit the state, by enticing them with a showcase of the State's culture and its tranquil nature.
For sourcing the arts, crafts and textiles for the Store, the Meghalayan Age Ltd., the State-owned company operating the store, through its 'Ateliers Meghalaya Program' provided a grant of Rs 5 lakh each to select 22 master-artisans/curators to work with individual artisans across product segments to develop and aggregate marketable products that can be pitched to a premium market segment.
D Vijay Kumar, the Chairman and Managing Director of the Meghalayan Age Ltd. who is also the Commissioner & Secretary to  Tourism and Agriculture Departments, when enquired about the reason for the choice of the name of the brand stated that "it is a reference to the geological time period that we are in, and that this era was coined after the name of the state due to the discovery of a stalagmite in the Mawmluh Cave situated in Meghalaya which led to the addition of 'Meghalayan Age' to the geological timescale of the planet".