Headlines
Sunday Monitor
Moving off the track
Online school education system during pandemic has widened the gap between urban & rural students & prompted a group of experts in Shillong to send suggestions to government for an alternative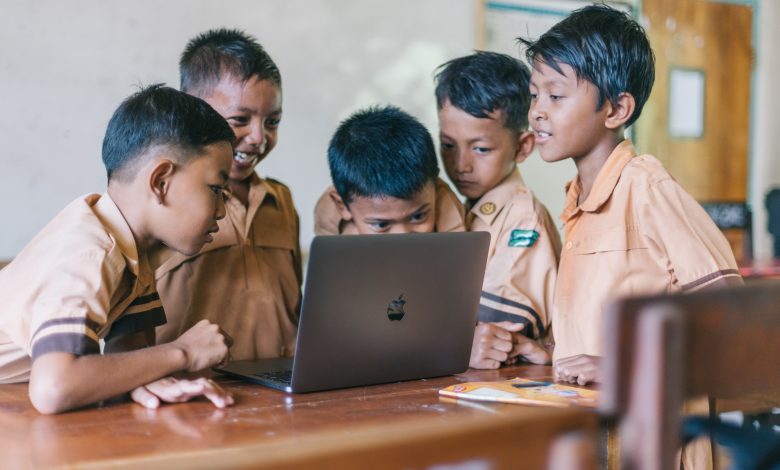 Lung Myrthong, a 15-year-old student from West Khasi Hills, has been attending classes online since the pandemic brought life to a standstill. Last year, he had told Meghalaya Monitor that internet connectivity in his village near Nongkhnum island is often a problem. His friends in nearby villages are facing the same problem.
Many students like Lung in rural Meghalaya and other parts of the country have been struggling to keep pace with their peers in cities as the regular classroom has shifted to the digital platform. The Covid-19 pandemic has not only prompted this change but also widened the gap between rural and urban India in the education sector.
Recently, the Trained Psychotherapeutic Professionals of Meghalaya (TPPM), an organisation comprising mental health experts, petitioned Education Minister Lahkmen Rymbui for a "feasible" system of education in this time of the pandemic. The experts have listed several suggestions, which they have formulated after speaking to all stakeholders, including students and their parents.
The new mode of school education has been welcomed by those who have access to uninterrupted internet connectivity and various devices like smartphones and laptops. However, for students living on city outskirts or in remote villages, the online system has proved to be a bane. A UNESCO study published this March shows that at the peak of the crisis, over 1.6 billion learners in more than 190 countries were out of school. "Today, half of the world's student population (more than 800 million learners) is still affected by full or partial school closures. In 29 countries, schools remain fully closed," the data shows.
This abrupt disruption has also affected students psychologically. According to Dr Jasmine Lyngdoh, a city-based clinical psychologist, says there are several cases where students are trying to cope with the problems due to the online system. "A lot of them cannot do mandatory (lesson) submissions and are suffering from panic attacks. There is an emotional dysregulation among many students. When they could go to school, they had the option of discussing their problems with friends. But who will the children speak to at home? The parents are equally under pressure," said Lyngdoh.
Flagging the problems of online education, TPPM said in a statement that there had been complaints from many parents about poor mobile network and high rate of recharge fees demanded by private service providers.
"Mobile data is spent within a few hours of connectivity and when the limit exceeds 50% of usage, the speed seems to decrease. Online system has proven difficult for many students who do not have electronic devices such as laptops or smartphones and are missing out on classes. Others have also expressed their difficulty, especially if many siblings require an electronic device but they only have a single device or just their parents' devices," the experts said.
Many parents are also finding it difficult to purchase expensive electronic devices and setting up WiFi connection at home. A few among those attending online classes on mobile phones have complained of eyesight problems. "Parents and students have expressed their hope that the state government would provide laptops to students as using only mobile phones for the online class is not feasible as the screen is too small and students have a complaint about sound clarity and eye strain because of it," TPPM has said.
The mental health experts have also spoken to teachers to find the lacunae in the online education system and have tried to give pertinent suggestions to the government.
Most of the teachers are of the opinion that the curriculum needs to be revised as the same framework intended for offline classes cannot be used on the digital platform. They also believe that the Education Department "needs to think about child-friendly online-based activities which could be carried out at home with the supervision and involvement of parents where a child's expected learning for a particular year will be fulfilled".
A 26-year-old woman, who quit teaching at the kindergarten level, told Sunday Monitor on condition of anonymity that the pressure of online classes was overwhelming and "the school would give us tasks without notice".
"I was teaching the same lessons as I would do in the classroom before the pandemic. The children were obviously finding it difficult to grasp. I would try to find out new methods, but again, there was not much freedom within the given parameters. There has to be some innovation in the system," she says.
Teachers whom TPPM spoke to have suggested that the Education Department needs to think seriously about how the child is learning rather than pushing for completion of the academic course without it benefitting the child in his or her holistic growth. "If the child is expected to be pressured into blind learning, then the fear that teachers have is that it will take away the child's interest in learning and progressing," they have said.
The UNESCO report says lost learning is no longer being counted in days and weeks, but in months. Two-thirds of an academic year has been lost on average worldwide due to full or partial closures of schools and the longer they stay closed, the higher the risk of children and youth losing out on their future.
In such a precarious situation, government intervention becomes necessary to reach out especially to the students residing in the rural pockets of Meghalaya.
"A consensus amongst all groups is that the Government needs to take into consideration all stakeholders such as parents, teachers, and students into formulating a new concept of learning and acquiring knowledge and the current top-down approach by the Education Department is not working. Students have expressed their need for pre-loaded videos of classes by their respective teachers on various topics relating to the syllabus such that they can view them again if they need clarity," the TPPM statement has said.
There is also a popular demand for starting offline classes with small baches of students at least once a week. This will not only help students clarify doubts in their lessons but also give them a break from the monotony of online classes. Several students residing outside Shillong have said they would prefer schools handing out books and study materials like that of IGNOU system with a weekly collection of home-work from schools.
The online system has had debilitating effect on the financial condition of many parents who had to take loans or sell out household items to buy smartphones for their children. Those who could not have undergone frustrating moments and mental distress. This is the reason why many parents TPPM spoke to have expressed the need for an alternative to the current online system as they fear that their children will be left behind.
TPPM is hopeful that the suggestions would persuade the state government to revise the curriculum and find an alternative to the online system of school education.
At the same time, the experts believe that the pandemic has provided a "great opportunity to revamp the education system" that will encompass all aspects of growth and development that education provides.
"We know that there is multiple intelligence but the old system of education pushes for an unequal model that judges a child on unrealistic parameters. The gathering of knowledge should not be based on a memory system of learning but on how a child can use that knowledge acquired to be the best version of themselves," TPPM has added.
~ Team Sunday Monitor