State
MPSC to conduct exams for IAS probationers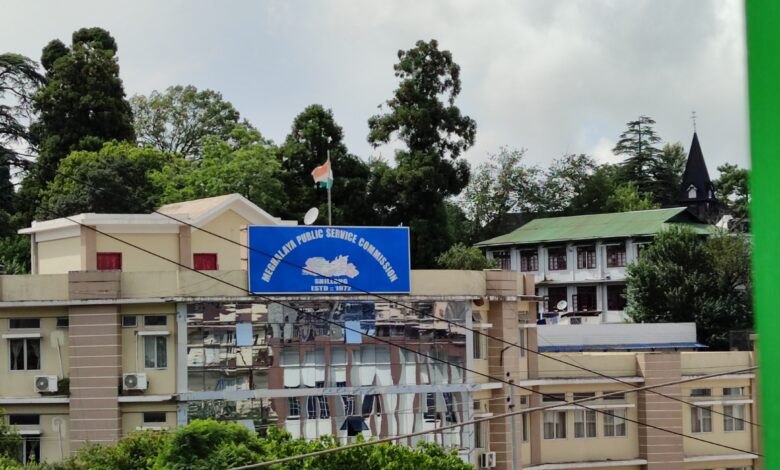 Shillong, July 26: The state cabinet has approved rules for the conduct of  departmental examinations, 2022.
Briefing reporters on Tuesday, Chief Minister Conrad Sangma said through this, examinations for IAS probationers of the Assam-Meghalaya joint cadre which were  conducted by the Assam Public Service Commission will now be conducted by the MPSC with examination center in Meghalaya. The syllabus will be pertaining to the state with options for using local language.
Grouping of posts
The cabinet also approved the proposal for grouping of posts carrying the same scale of pay with similar qualifications in one advertisement.
The MPSC used to conduct different examinations and the selection process for different departments was time consuming. "Instead of having different exams for different departments, the MPSC will club exams in one go and exams will be held together in the interest of saving time, avoid duplication and to streamline the working of MPSC", the chief minister said.
State gets own prisons manual 
The cabinet has approved implementation of prisons manual.
"We have been using the Assam manual for the past 50 years. This is an SOP on how prisons have to be managed, procedure to be followed and welfare of prisoners. This will improve the overall management of the prisons in the long run", he said.
Age limit 
Approval was also given to the proposal to amend the Meghalaya Districts Courts (Ministerial) Service Rules 2020 to increase the age limit from 27 to 32.
GST
Cabinet has also approved the amendment of the Meghalaya Goods & Services Tax Act 2017. This is being done as per the decisions of the GST Council to improve the compliance by taxpayers. This is an ordinance which will be presented to the Assembly.
Prosecution
Approval was also given to the amendment of the Meghalaya Prosecution Service Rules 2016 to improve the overall prosecution procedure to make the prosecution process faster and better which will include the employment of public prosecutors in districts and this will streamline the efficiency of the system.
Local audit fund 
The cabinet has approved the amendment of the Meghalaya Local Fund Audit Rules 1996 for the process of updating the rules as large number of office memos had come out which had to be incorporated in the rules", the chief minister said.