National
Mukul Roy & son quit BJP, return to TMC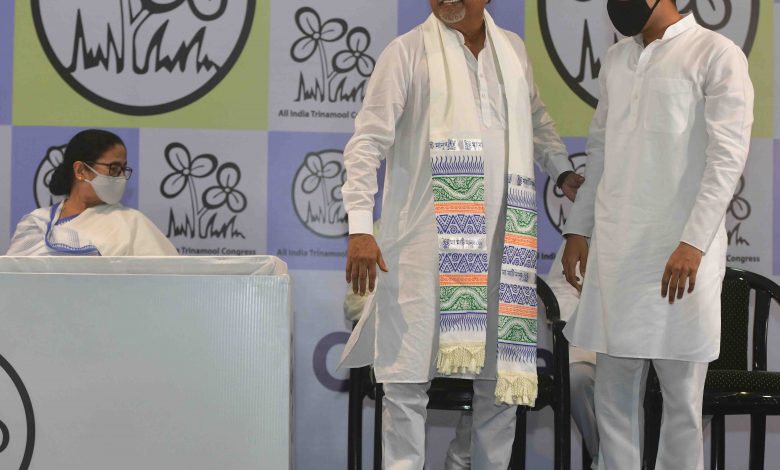 Kolkata, Jun 11 (UNI): BJP vice president Mukul Roy on Friday returned to West Bengal ruling Trinamool Congress, along with his son Subhranshu Roy, in presence of party supremo and Chief Minister Mamata Banerjee.
The joining happened at the Trinamool headquarters at Tiljala where party youth national president and MP Abhishek Banerjee welcomed Roy with uttariya.
The party supremo said she never had any differences with Roy, who had joined the BJP under coercive circumstances. She said Roy would function in the party as he was doing before leaving in 2017.
She was confident that many others would also come back to the party.
Roy (67), who was BJP's national vice president, said it was now impossible to function in the BJP party.
The seasoned politician, who had founded the Trinamool Congress under the guidance of Mamata Banerjee in 2000, left the party in 2017 after differences cropped up between him and Banerjee. He became the national vice president of BJP and won Krishnanagar Uttar Assembly seat on BJP ticket in 2021.
Besides Banerjee and her MP nephew, many TMC ministers and party leaders, including minister Partha Chatterjee, Subrata Mukherjee and others were also present at the Trinamool Bhavan off the Eastern Metropolitan Bypass of the city.
Roy has been distancing himself from BJP for the last several days. He did not attend the June 8 meeting to discuss the post-election strategy called by the state BJP leadership.