North East
Nagaland awaits Covishield doses from SII to start free inoculation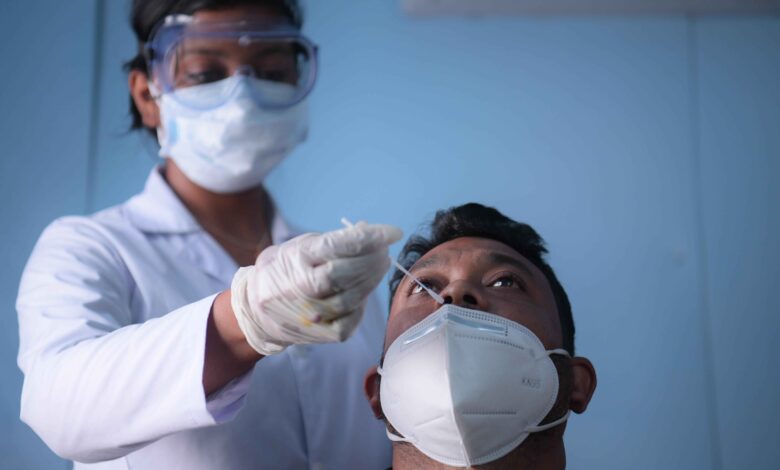 Kohima May 2 (UNI): Although the Nagaland government has decided to provide free Covid-19 vaccines to all citizens who are 18 years and above starting from May 1, the Directorate of Health and Family Welfare has informed that vaccination of people in the 18 to 44 age groups will commence "only when the state has received the vaccine from the suppliers."
According to a press release issued by State Immunisation Officer Dr Ritu Thurr, Nagaland has received a letter from the Serum Institute India (SII) stating that SII will be supplying 36,580 doses of Covishield.
"Whereas the state is processing to procure 4 lakh doses to begin its third phase of COVID vaccination," it said.
Though registration on CoWin and Aarogya Setu apps will continue to register new beneficiaries, the booking will start only when the state announces the date for commencement of vaccination for the third phase for the 18-44 age groups, it informed.
Meanwhile, the total caseload breached the 14,000-mark on Saturday after 158 fresh Covid-19 positive cases were reported from across the state when three more deaths were recorded. With this, the active cases also surged to 1,353. The death toll rose to 107.
Official sources informed that the Centre has allocated 2,000 vials of Remdesivir to Nagaland for the period April 21 to May 9. The government changed the allocation of Remdesivir vials to states for the second day in a row on Saturday. Under the new plan shared, 70,000 vials will be reserved for central allocation, from 20,000 as per Friday's allocation, leaving 33.8 lakh for the states and Union Territories, it said.