State
NESO asks North East states to resolve inter-state border disputes
Mukroh incident not ethnic violence, says Jyrwa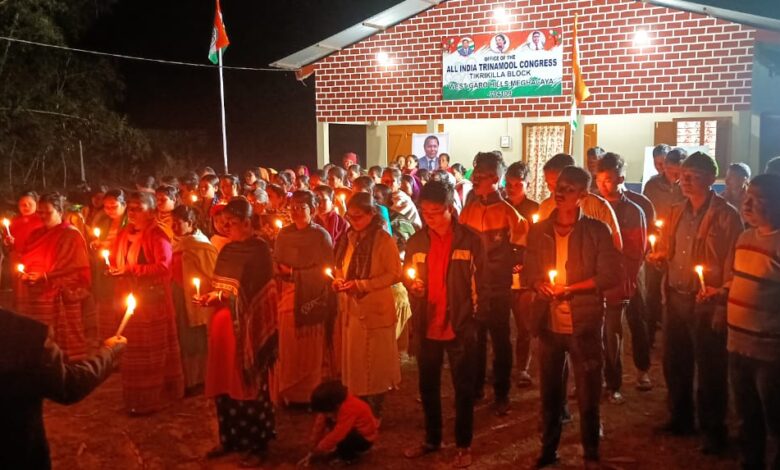 Shillong, Nov 22: The North East Students' Organisation (NESO) on Tuesday condemned the violence at Mukroh and asked all northeastern states to resolve the long-pending boundary disputes.
NESO chairman Samuel B Jyrwa said the organisation was "deeply perturbed by the incident" along the border between West Jaiñtia Hills in Meghalaya and West Karbi Anglong in Assam.
On the vulnerability of border residents, Jyrwa said the past incidents along the borders of Assam-Mizoram, Assam-Nagaland and Assam-Arunachal Pradesh are testimony to the pain and sufferings of the border residents.
He said despite the ongoing border talks between Meghalaya and Assam, the ground situation is not conducive.
Meanwhile, NESO also asserted that Tuesday's violence was not an ethnic issue but a border dispute and the state governments are duty-bound to resolve it.
MPYC, KSU condemn
The Meghalaya Pradesh Youth Congress (MPYC) on Tuesday strongly condemned the inhuman act of the Assam police. In a statement, MPYC vice president Banphira Lang Basaiawmoit said, "We stand united with our brethren of Mukroh in this difficult time that has dawned upon them. We send our condolences to the bereaved families who have lost their loved and dear ones in this barbaric act by the Assam Police. We express our anger and dismay that innocent souls have to pay with their precious lives at the inadequacy of the Assam police and administration.We pray for the injured and we wish them a speedy recovery and we also demand that our State Government provides them the best medical care."
MPYC also demanded that the Assam government should take responsibility and stringent actions should be taken against the perpetrators of this horrific crime against humanity.
The Khasi Students' Union (KSU) demanded the immediate arrest of the Assam police and forest guards who were involved in the killing of the five persons at Mukroh.
The meeting of the KSU central executive committee (CEC) also demanded the removal of all police camps and offices of the Assam government from Khasi villages along the inter-state border.
"We also feel that resolving the border dispute between the two states – Assam and Meghalaya – should be done under the supervision of the central government," KSU general secretary Donald V Thabah said in a statement.