State
NGH senior citizens write to Conrad for funding Purno Memorial Public Hall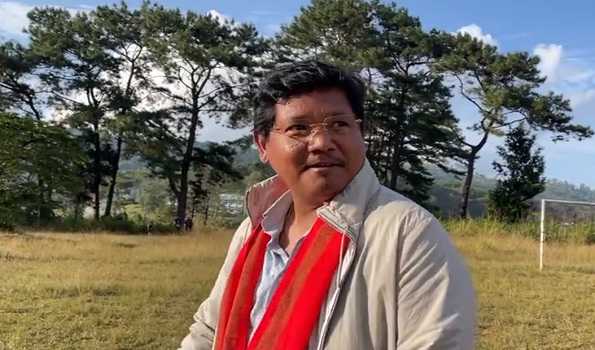 Shillong, Feb 7: The association of Elder Citizens of Line A.ding, North Garo Hills, has written to Conrad Sangma for funding a multi-facility public hall as has been done in Bajengdoba and Gokul.
The association said the facility will be named 'The Purno Memorial Public Hall' after late PA Sangma, Conrad's father.
The letter mentioned that the earlier community hall, which was built in 2004 with the help of the MLA fund, had half-wall fencing and is "virtually in ruins".
"… the matter has somehow dragged on interminably as much by the initial lukewarm response from your end as by the fund crunch by which we were hamstrung though on a number of occasions we attempted to get across to you through our prominent emissaries," the letter added.