State
NGO against faulty construction of road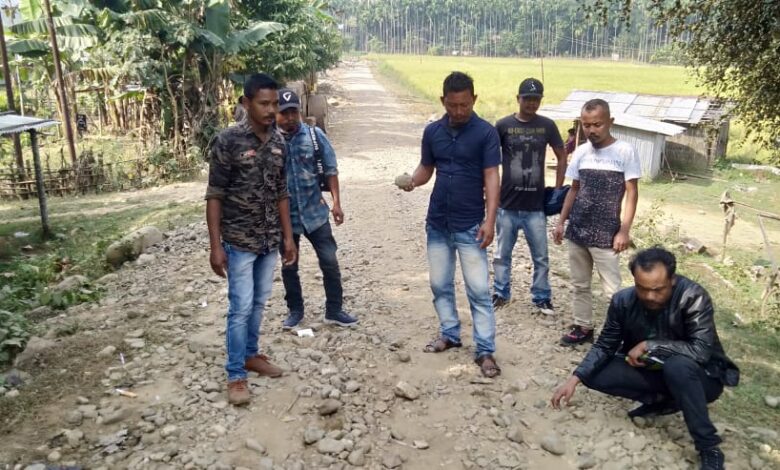 Shillong, Nov 25: The AYWO Garobadha regional branch expressed displeasure over  the mode of construction of PMGSY road  from Chengjora to Anderkhona via Chamaguri, funded by the ministry of rural development.
In a joint statement, the president of  AYWO, Garobadha regional branch, Mackenseng Sangma and the general secretary , Kalkam Sangma said rocks and chips bieng used for metalling are substandard .
He said after inspection it was found that the  materials  were not  crushed for use.
Moreover, they are extracted illegally from near by streams which may affect aquatic life.
The AYWO has asked the authorities concerned to order a probe and stop the construction work.