National
No plans to shut down Kabul Mission: MEA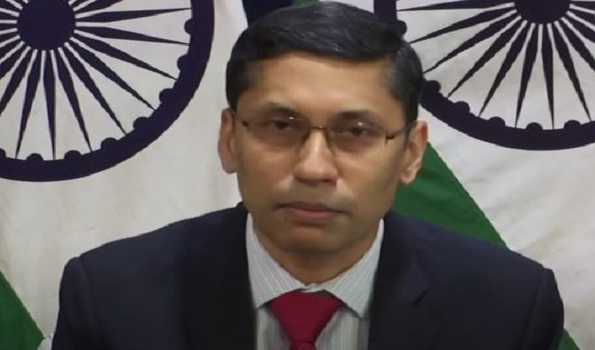 New Delhi, August 12 (UNI): India on Thursday said it has no plans to shut down its Kabul embassy while it has evacuated all its India-based staff from the Mazar-e-Sharif consulate in view of the security situation there, with the Taliban advancing rapidly in the province of Balkh where it is located.
Ministry of External Affairs spokesperson Arindam Bagchi, answering questions at a briefing, said stories about India shutting down the Kabul mission are incorrect.
"Regarding our embassy in Kabul there was some story that we are shutting it down. It is not correct," he said, terming it "as speculation".
However, he added that New Delhi is monitoring the situation very carefully in Afghanistan, "but there are no plans for that" (closing the Kabul mission).
On evacuating its India-based staff from the Mazar-e-Sharif consulate, he said that the consulate was still functioning but with local staff that had been employed.
"We have withdrawn all India-based personnel from the Mazar consulate because of the security issues, that is a temporary measure. Our consulate there continues to be operational with locally recruited staff," he added.