State
NPP blames Cong for MeECL plight, asks Mukul to step down as opp leader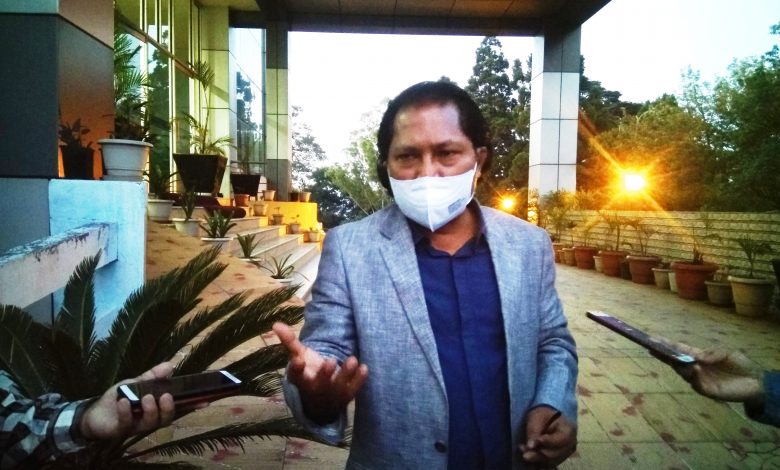 Shillong, July 13: The ruling NPP on Tuesday asked Mukul Sangma to quit as the opposition leader for his alleged involvement in the scams in Meghalaya Energy Corporation Limited (MeECL).
This comes in the wake of the opposition intensifying its demand to remove Power Minister James Sangma. On Monday, Congress spokesperson Zenith Sangma had demanded the removal of Chief Minister Conrad K Sangma due to the alleged corruption in MeECL.
Terming the Congress' statement as "laughable", NPP spokesperson Nickey Nongkhlaw said, "It is in fact Mukul who should step down from the position of the leader of opposition for his shameful acts and scams which he committed when he was in power."
He said it is "very amusing" how Mukul Sangma is using his brother to demand Conrad's resignation.
Nongkhlaw alleged that both the brothers have understood that the amount of money they looted from MeECL during the eight years in power is a challenge for anyone to recover in a short time. "That is why when they were booted out of power, it became their easiest point of attack," he added.
The tirade of accusations continued with the NPP leader pointing finger at Mukul for attempting to privatise MeECL in 2007 when a deal was signed with Renew Joule Private Limited.
According to him, Mukul had targeted Ri Bhoi, Mendipathar and Ampati for the deal. "In the same year, he signed deals with ETA Star Infrastructure Ltd, Brijraj Power Metallics Ltd and MSGC Power Ltd for taking away small thermal power projects of MeECL and handing them over to these private companies."
"Mukul gave away a huge amount of MeECL's money to these companies, literally making the department crippled with debt. When members of the society raised concerns and complaints, only then he called off the deals after already causing the required damage to the department," he said.
"What sort of an arrangement did Mukul have with these private players? Why did he use MeECL's money for a private deal? While he may come up with another lie to defend this move of his, there is a known explanation to this," he added.
The handing over of the cancelled projects to NEEPCO further jeopardised the financial health of MeECL, Nongkhlaw pointed out, adding, "No wonder power cuts were rampant during Mukul's time, stretching to four months every year, because he put MeECL in such a bad financial position that it did not have any more money left to fulfil the obligations of the bad agreements Congress had signed in 2007."
Flaying Mukul and the "corruption-riddled Congress" for spreading lies, the NPP spokesperson said, "For Mukul and his brother to lecture on the Power Department is simply very ironic. In fact, if they had some amount of guilt left in them for deliberately misleading the public for all these years, they would not have contested elections at all."