Headlines
One month deadline for regional border panels to submit report
Renikton Tongkhar hopes to complete task by Aug 6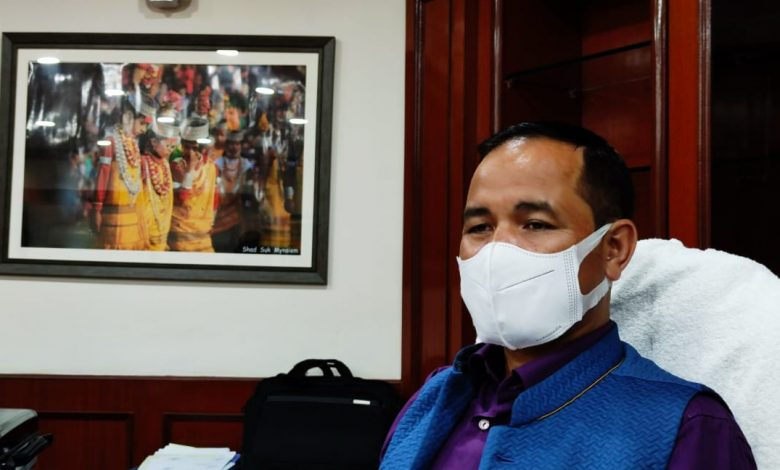 Shillong, July 29: One month's time has been given to three regional border committees to complete the task of visiting the disputed areas and to submit the findings regarding the population structure of the areas to resolve the border dispute.
Committees headed by cabinet ministers were set up by the government for Ri Bhoi, Jaintia Hills and West Khasi Hills as these districts have boundary disputes with Assam.
Besides the three panels, the state level core committee will be headed by the Chief Minister Conrad Sangma.
Cabinet Minister Renikton Lyngdoh Tongkhar, who is heading the committee for West Khasi Hills, said that the 12 areas of differences will be inspected by the committees.
The members of the committees include legislators and members of district councils.
When asked, Tongkhar said he would call the first meeting of the regional committee to discuss the border issue.
"We will also try to go for spot inspection to the disputed areas and try to complete the exercise at the earliest in order to be able to submit the report to the state government before August 6, when both the CMs of the two states would again hold border talks," he said.
The committee has been entrusted to visit Tarabari, Gizang and Hahim in West Khasi Hills to submit the list of villages, population and ethnicity.
The minister admitted that there are people in these areas who are dual voters but wanted them to decide the state which they want to stay.
Tongkhar hoped that Meghalaya will benefit more from the proposed 'give and take'  policy if it is successfully executed.
"Even though we say give and take but we expect Assam to have a big heart because as a big brother we expect they will have a big heart and give us more and we will keep taking – that is the expectation even though we are solving by give and take policy but we expect Assam will have a big heart to give to us," he said.
He said Meghalaya has to give some areas to Assam and cited the example of Khanapara where the Chief Minister of Assam is residing.
"Everybody knows that by history that belongs to Meghalaya but CM had resided there for many years and they have claimed that area so it will be difficult for Meghalaya to take that to us again, so in a place where it has been used, it has been occupied by Assam, for certain location, Meghalaya has to sacrifice," he said.