Headlines
Pala not sure of govt invite, Charles says did not get letter on time  
Border meeting with political parties, pressure groups and others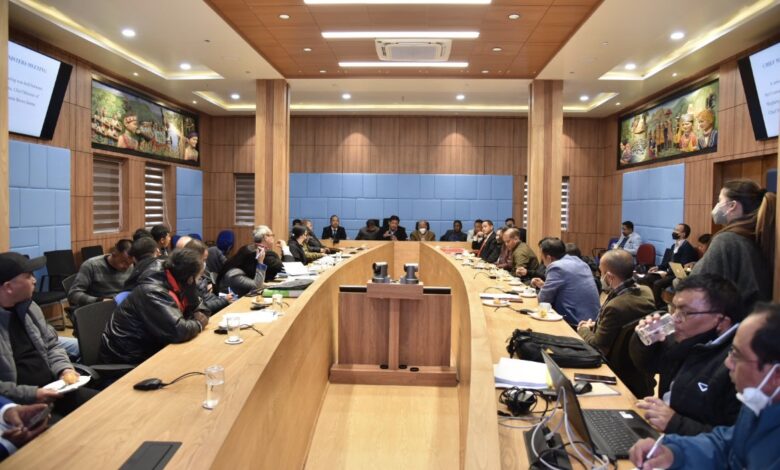 Shillong,Dec 15: The Congress and its breakaway group, the AITC were not present in the meeting of all stakeholders on boundary dispute called by the MDA government on Wednesday.
When contacted, the AITC state president Charles Pyngrope said the party did not receive the letter on time.      Charles said only this morning, he saw the letter from the government and added that at least the government recognised the group by inviting them.
MPCC president Vincent Pala said on phone from Delhi that since he is away, he is not aware whether any letter came from the government regarding the meeting.
Two Congress MLAs, Mayralborn Syiem and Kimfa Marbaniang are part of the border committees.
Earlier, after the meeting of stakeholders, PHE Minister and HSPDP leader Renikton Lyngdoh Tongkhar, who also heads the regional committee for West Khasi Hills, expressed shock at the failure of the opposition legislators to attend the meeting.
"In fact I expected the opposition to be with us as they have lots of experience and they may be able to give us good inputs and discuss with the government but they have not come to this meeting, which I think the reason is best known to them," he said.
Asking them not to unnecessarily criticise the steps taken by the state government, Tongkhar said, " I hope they understand the seriousness of this matter as they know it is very important and I wish they will cooperate as this benefits both the states."