National
Pleas challenging CAA law: SC to hear more than 200 petitions on Dec 6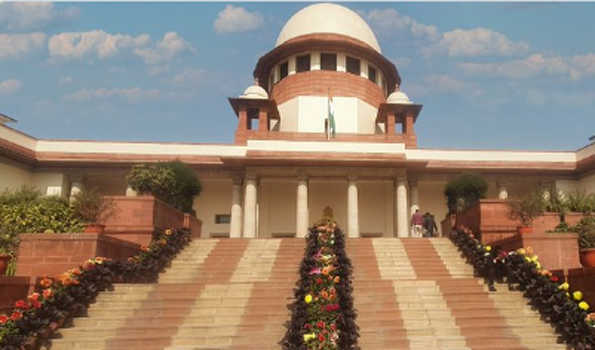 New Delhi, Oct 31 (UNI): The Supreme Court on Monday fixed for hearing on December 6, more than 200 petitions challenging the validity of Citizenship Amendment Act (CAA).
The Supreme Court's bench, headed by the Chief Justice of India (CJI) Uday Umesh Lalit, said, "The counsel for Assam and Tripura shall file reply within 3 weeks. Nodal counsel shall then comply it within 2 weeks thereafter. List these matters before appropriate court in December 6, 2022."
It also appoints nodal lawyers for making convenience compilations.
The Solicitor General Tushar Mehta, senior law officer representing the Central government, told the Supreme Court \that the Union Of India has filed its response. Fifty matters concern Assam and 3 for Tripura. Regarding Assam and Tripura, I need to file my reply.
"In keeping with the directions issued by this court, these matters are listed today. At the outset, the SG has submitted that he may be given additional time to comply with directions issued by this court," the CJI said, and fixed the matter for further hearing to December 06.
The Apex Court also said that, while quoting the SG Mehta, that he further submitted that the responses by State of Assam and Tripura have not been filed and accommodation be granted on that. Having noted that there are various matters projecting multiple issues. Thereby we will hear the matter on December 06, the Supreme Court said.