North East
Pradyot warns against state intrusion in ADC administration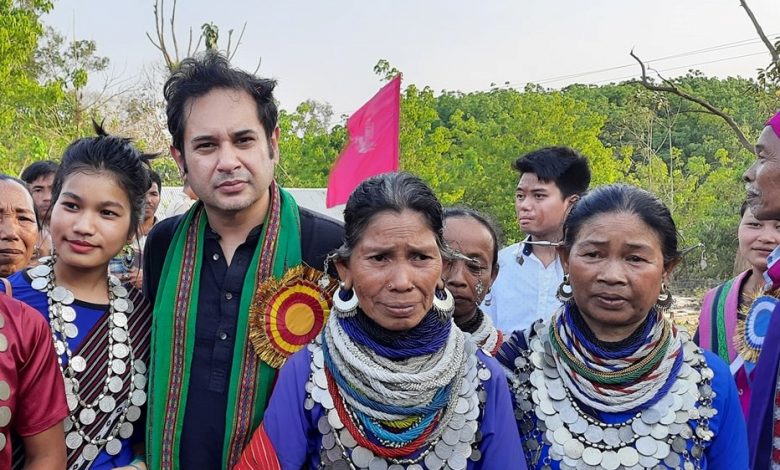 Agartala, June 6 (UNI): The ruling Tipra Motha in Tripura Tribal Areas Autonomous District Council (ADC) has warned BJP-IPFT government in Tripura to restrain from the attempt to encroach on the administrative domain of sixth scheduled area, which cropped up recently after the state government authorised Block Development Officers to look after Village Council activities.
Tipra Chief and royal scion Pradyot Kishore Debbarman, after holding meeting of the party executives and elected members of ADC, told media that they would not tolerate any initiative to restrain or synchronise the rights of ADC.
"ADC has been functioning as per the sixth schedule of the constitution and state government has no right to interfere into the administration," he said.
Tipra Motha-led council of ADC is committed to the development of indigenous people and value addition of the resources to enhance the socio-economic parameters, attain the autonomy as per the constitution and attaining the goals and ideals for greater Tipraland, prevent implementation of CAA against NRC and the settling down of illegal immigrant issue, Debbarman stated.
Recently, the state government has asked the revenue block authorities to take over the charges of Village Councils as administrator till the elected committees are formed, which Tipra Motha opposed saying that in sixth scheduled area block has no rule in administration, as ADC has its zonal development officer to look after the administration of village council area.
Pradyot said ADC will function as per the provisions of Sixth Schedule to the Constitution, not by any notification of the state government beyond jurisdiction. Three tier panchayats are not applicable in ADC. Hence, the role of blocks is not mandatory. Tipra Motha supporters have locked a large number of Village Council offices.