Headlines
Pressure groups against compulsory vaccination
NGOs petition CM against DC's directive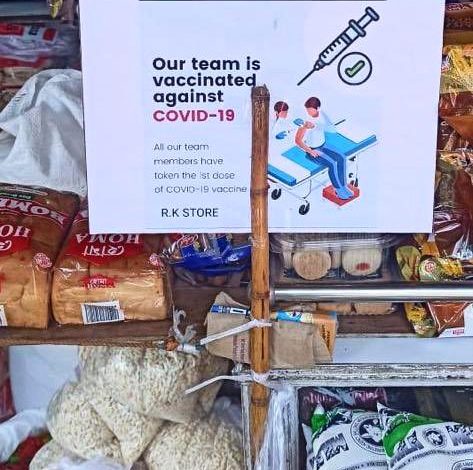 Shillong, June 16: The pressure groups in the state have asked the government to immediately withdraw the directive for mandatory Covid-19 vaccination.
The Khasi Students' Union (KSU), Federation of Khasi Jaintia and Garo People (FKJGP) and Hynniewtrep National Youth Front (HNYF) have submitted a letter in this regard to Chief Minister Conrad Sangma.
This is in response to the directive of East Khasi Hills Deputy Commissioner for compulsory vaccination of shop keepers, hawkers and labourers, before they can start work.
"The government cannot trample on the people's right of free choice. Hence we condemn and demand that such totalitarian directive be withdrawn with immediate effect," the pressure groups said.
They pointed out that the Deputy Commissioner cannot force people for compulsory vaccination, as this invites the violation of fundamental rights, including the right to consent when it comes to any kind of medical treatment.
According to the NGOs, such directive is an uphill task to complete within June 24.
"It only implies the denial of the right to livelihood to the common citizens of the country who are already in crisis due to the extended lockdown", the letter said.
The pressure groups said there is lacuna on the part of the government to create awareness about Covid vaccine besides slackness to carry out vaccination.
They said the present situation demands that medical experts of the state should come forward to clarify to the people about the pros and cons of Covid vaccination.
"The doubtful people need specialist opinion, not an opinion of generalist public servant", the NGOs said.
CM happy with vaccination 
The chief minister appreciated the efforts of shopkeepers to carry out vaccination of the staff.
"Good to see different shops displaying signs of their teams having received vaccines. Encourage others also to get vaccinated for their safety and safety of their customers", the chief minister tweeted on Wednesday