Headlines
Prestone avoids query on Assembly dome, targets TMC on Smart City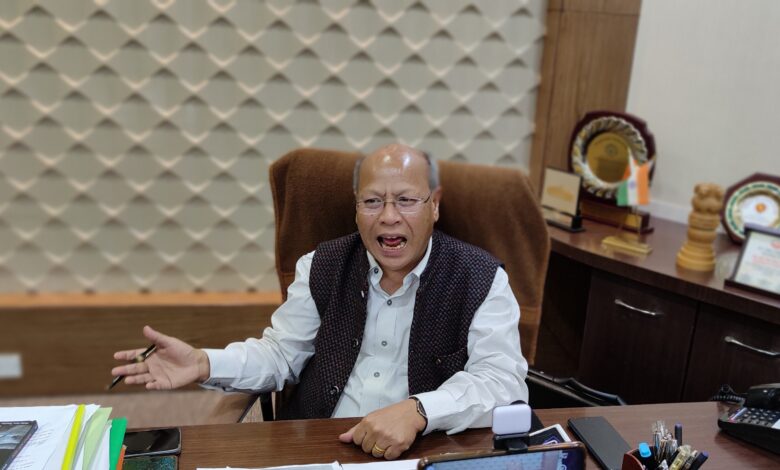 Shillong, Sept 21: NPP leader and Deputy Chief Minister Prestone Tynsong on Wednesday did not want to make any comments on government entrusting  Assembly dome construction work to a disqualified subcontractor ( Badri Rai & Company) and instead targetted the TMC national spokesperson Saket Gokhale for questions on Smart City project.
On Tuesday, Gokhale had raised the issue of government having alleged illegal connivance with the contractor of the new Assembly building.
Prestone, who is also the NPP national vice president, did not respond to the question on Assembly construction but criticised Gokhale for trying to create confusion over implementation of the Shillong Smart City project..
Gokhale had also raised the issue of Smart City project in terms of filing statement of accounts.
"When I talked about the Shillong Smart City Limited, he (Gokhale) said bla, bla, bla but ultimately everything is there in black and white. It means these people are just trying to create confusion for their own political mileage but everything is on paper," Tynsong said.
"I will also ask him about his Kolkata Smart City Limited and tell me when the statement of accounts was filed. Let him tell me when it was filed as they started in 2016 and we started in 2018-19," he said.