Headlines
Prez poll concludes, 56 MLAs, one MP cast votes in state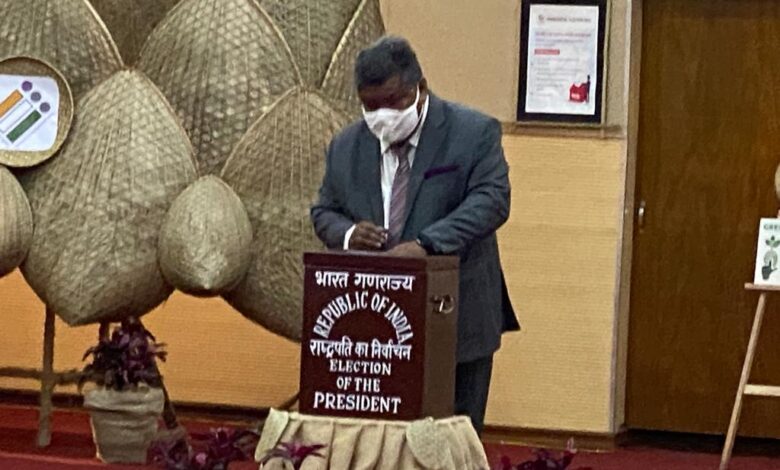 Shillong,July 18: Four MLAs,James Sangma and Sniawbhalang Dhar (NPP) and Marthon Sangma and Shitlang Pale (AITC ) were not present during the presidential poll held in the state, on Monday.
The Chief Electoral Officer (CEO), Frederick Kharkongor told reporters that the presidential election concluded with the participation of 56 MLAs out of 60 and the lone Rajya Sabha member WR Kharlukhi.
Sources said that while James is in UK, Sniawbhalang is just out of hospital following a spinal injury.
Marthon is suffering from Covid and hence he could not attend.
However the reason for the absence of Pale is not known, though an AITC MLA said that Pale must be in his village.
Former Rajya Sabha MP and Advisor to the Chief Minister Thomas A Sangma cast the first vote while Khun Hynniewtrep National Awakening Movement MLA Adelbert Nongrum was last.
Divided opinion 
With Draupadi Murmu is set to become the first woman president, the Meghalaya Democratic  Alliance (MDA) considered the occasion as important not only for the tribal people but for women as well.
However, the opposition referred to persecution and atrocities against different groups and asked the BJP to start practising what it preached.
Photo caption: AITC MLA Charles Pyngrope votes during the presidential poll.