National
Protection of local language responsibility of govt, society: Kovind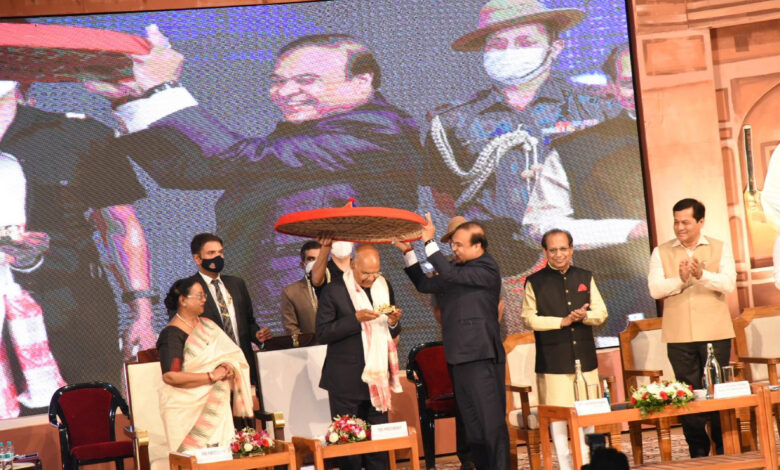 Guwahati, May 4 (UNI): President Ram Nath Kovind on Wednesday said the protection and preservation of the local language of any community in the country is the responsibility of the government and the society.
Addressing the 61st annual conference of the Bodo Sahitya Sabha, a regional language literacy meet at Tamulpur, Kovind said, it is the duty of the government and the society to protect and preserve the local language of any community of the country.
He also said that in the New Education Policy, emphasis has been given on the promotion of local language. The President said with the joint effort of state and central government there has been a marked improvement in the peace and prosperity of the region in recent past.
Talking about his links with the people of Bodoland, Kovind said that Bodo Sahitya Sabha has played a key role in including the Bodo language in the Eighth Schedule to the Constitution. He urged youths to take part in the literary activities to make the local language more vibrant.
The President said over 35 lakh people in Assam speak Bodo language and has got recognition as an associate language of Assam. "I have an old link with Bodo society. When I used to be Rajya Sabha MP I always used to discuss the issue of Bodoland," Kovind said.