Headlines
Revenue intelligence seizes heroin worth over Rs 15 crore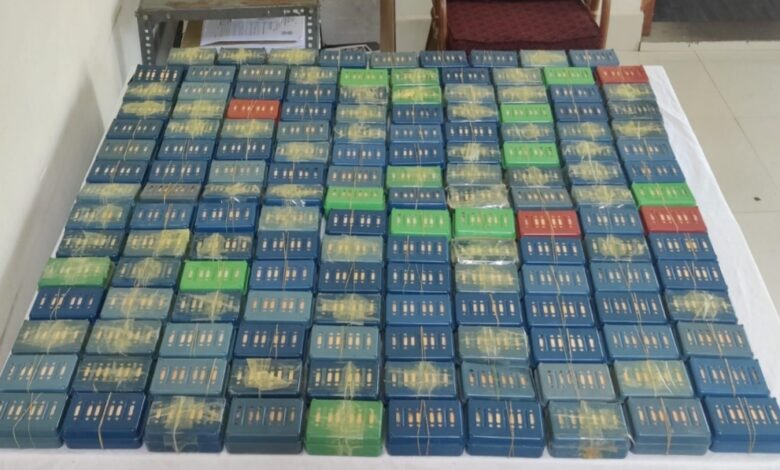 Shillong, Oct 21: Directorate of Revenue Intelligence (DRI) seized 2.21 kg of heroin at Mawryngkneng village in East Khasi Hills, on Thursday and arrested two persons under NDPS Act.
The heroin was smuggled through the Indo-Myanmar border and its value in the international market is estimated at Rs 15.54 crore.
An official statement said DRI Shillong intercepted a vehicle in which two suspects were travelling in Mawryngkneng on Thursday early hours.
Vehicle checking resulted in the recovery of 150 soap cases weighing 2.22 kg of pinkish powder wrapped in polythene sachets from the possession of the suspects, the DRI said.
Tests conducted with the NDPS field test kit confirmed the presence of heroin in the substance recovered.
It said preliminary investigations revealed that the consignment had come from Manipur and was meant for the Shillong based drug syndicates.
The presence of makeshift secret cavities in the vehicle indicates its usage for trafficking of narcotics in the past as well.
In 2022, DRI in the North Eastern Region  seized over 21,000 kg of narcotics including methamphetamine, cannabis and heroin valued over  Rs 65 crore in the international illicit market.