State
Sawkmie downplays ex-MLA joining NPP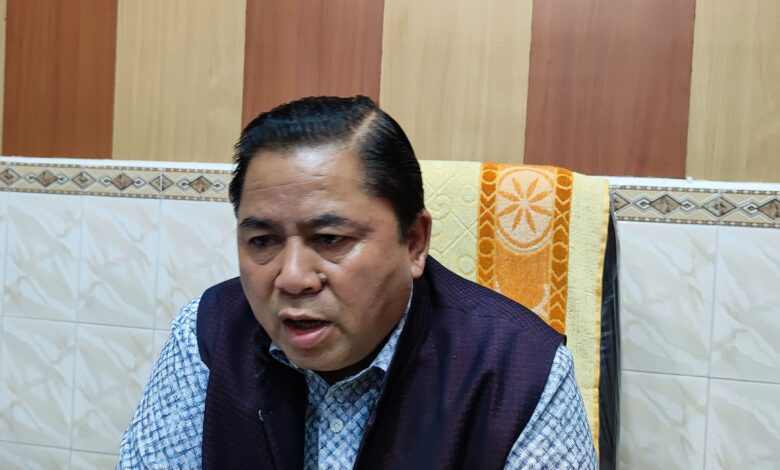 Shillong, Sept 6 Congress legislator PT Sawkmie, who is set to join the UDP, has downplayed the exit of former Mawlai MLA Embhahlang Syiemlieh from the UDP.
Syiemlieh joined hands with the NPP and supported its candidate Teiborlang Pathaw.
Sawkmie also said that Pathaw cannot provide leadership.
Sawkmie said Embhah had initially supported him but joined the NPP. "I can't read a person's mind to know why he changed his stand but this will not have any impact on the elections.
On his opponent, Sawkmie said that Pathaw does not have any capacity to become a leader.
"I don't think people will have confidence in him", Sawkmie added.
To a question, he said with the support of Mawlai circle of UDP, he started varied activities, including organising meetings.
"It is 100 per cent sure that the UDP will win in 2023 polls from Mawlai", he said.
Sawkmie added that everyone is talking about the UDP and there is a wave in favour of the party.
"The UDP will lead the government in 2023 though we may not cross 30 seats", he added.
Division in UDP      
Sawkmie also ruled out any division within the party and said that the UDP president Metbah Lyngdoh is trying his best to ensure unity in the party and asserted that he is capable of leading the party.