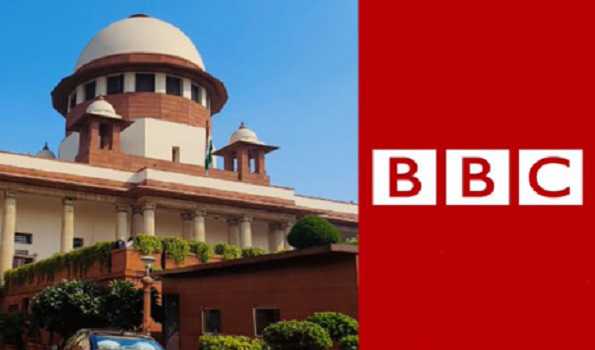 New Delhi, Feb 3 (UNI): The Supreme Court in its order on Friday issued notice to the Centre and asked it to file its detailed reply on a PIL filed by veteran journalist N Ram, TMC MP Mohua Moitra and others challenging the order to take down their tweets with links of the contentious BBC documentary.
"Issue notice to the Centre for its reply. There needs to be reply from the Centre. We heard the petitions. We will hear it next in April," a two-judge bench of the Supreme Court, headed by Justice Sanjiv Khanna and also comprising Justice M M Sundresh, said in their order on Friday.
The apex court on Friday asked the Centre to produce the original files relating to take down the order with respect to the batch of petitions, and said, "No interim order and next date in April."
"We direct the respondents, UOI, and others, to produce the original records in next date of hearing, in April," the Apex Court said, in its order.
Senior Advocate, Dr Chander Uday Singh, counsel for Ram and Bhushan, said that this is a case where emergency powers invoked without putting orders in public domain. Tweets have been blocked.
"This is a case, extraordinary case, where emergency powers are invoked without putting orders in the public domain. Tweets have been blocked. It is a serious issue."
On the basis of the secret order, universities, students and etc are facing actions, Singh said and sought immediate action in the issue.
The top court also noted that it is also a fact that people have been accessing those programmes.