State
Skill training for prisoners to make them employable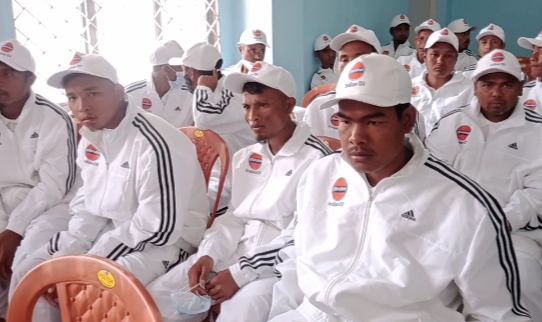 Shillong, April 14: A skill training for inmates of Shillong jail ( in picture) was inaugurated on Thursday.
IG ( Prisons ) M Kharkrang told reporters that the intention is to improve the skills of the prisoners so that they can be employed once they are out
"The prisoners very often sit idle doing nothing ..either watching TV or playing. In this context  , we are trying to build their skills so that they can live with dignity when they come out and when they get employed. We hope the Meghalaya State Skill Development Society will be able to to empower the prisoners . We hope to have similar training in Tura also", he said.
According to Kharkrang, for the last two years, several initiatives were made and the motto is not to question the crime of the prisoners but to change their lives through corrective measures as the prisons are correctional homes.
Last month, the Indian Oil Corporation together with the prisons department had launched an initiative to train jail inmates in sports events.