Sports
Sports policy manual within three months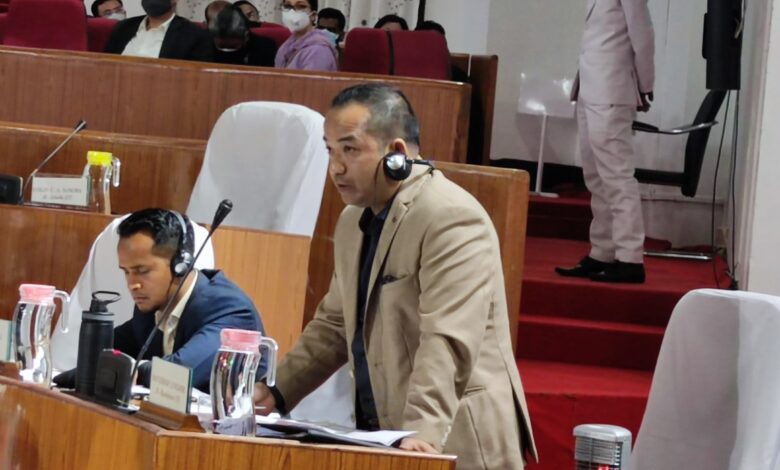 SHILLONG, MAR 11: Sports & Youth Affairs Minister Banteidor Lyngdoh on Thursday said the department will finalise the operational manual to implement the Sports Policy in the next three months.
After the notification of the Sports Policy on December 12, 2019, the department started the process of drafting an operation manual for the same, Banteidor said while replying to a query raised by UDP legislator from Mawphlang Eugeneson Lyngdoh in the Assembly.
He said the process could not be finished owing to the disruptions caused by the COVID-19 pandemic in the last 2 years.
The former footballer wanted to know the steps taken to prepare the athletes for the National Games to be held in the state and if the infrastructure constructed for the National Games be given to the different sports associations for use as permanent training facilities,
Eugene also raised issues concerning the welfare of sports persons when he asked whether any specific allocation being given to the different SAs, whether any scholarship to support young athletes who have won medals, for their education and the number of athletes being provided jobs through the sports quota.
Banteidor said the department is scrutinizing the proposals of the different sports associations (SAs) including hiring of renowned coaches to train the athletes for the National Games.
He said construction of the JN Stadium and various other infrastructure works are going on in full swing adding.
The minister further informed that information is being sought from the Meghalaya Public Services Commission (MPSC) on the number of athletes who have been recruited through the sports quota.
He said the government of Meghalaya has approved grant-in-aid amounting to Rs 1 crore to 29 SAs during the current financial year.
"We also request the SAs to submit their utilization certificates (UCs) on time," the minister said.
He informed that the government had also sanctioned Rs 1.25 crore as scholarship to over 264 students, who have won medals in the different regional and national tournaments