State
St Mary's shines in MBoSE results   
Shillong, Aug 5: Kashish Samee brought laurels to St. Mary's Higher Secondary School by securing third rank in the SSLC examination.
Principal Sonia Chacko is jubilant over the success.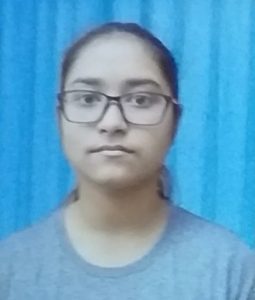 Speaking to reporters, she said the school secured 4 positions in SSLC examination with 99% pass percentage and one position in HSSLC ( Arts) with 100 % result.
Many students have secured distinctions in different subjects and 9 of them have secured highest marks.
"We have been able to deliver live classes, provide online assignments, and conduct seamless online examinations as well during the pandemic," she said.
Though the past few months have been quite challenging for schools world over, all institutions have been trying to adapt to online ways of teaching and learning, she said.
According to Sr Sonia, the schools that have been successful are the ones who adopted digital technology for administrative purposes and online learning.
"We are proud to say we are one among them. Having understood the benefits of going digital well before the pandemic, we were able to confidently meet the challenges of lockdown", she added.