State
State asks road construction agency to keep vigil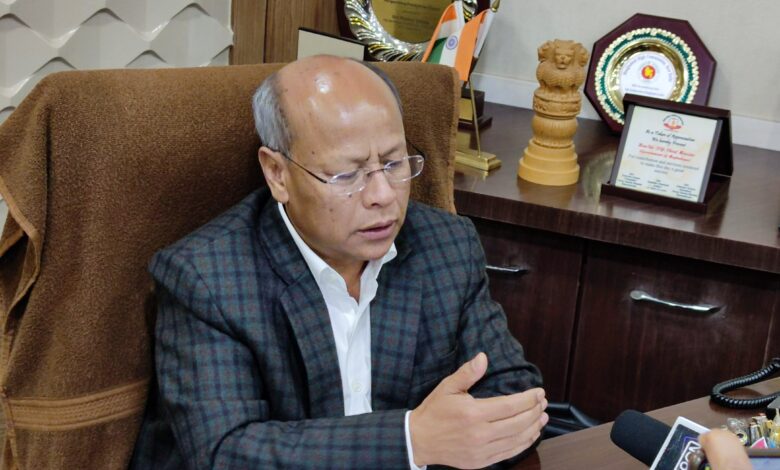 Shillong, April 4: The state government has asked the National Highways and Infrastructure Development Corporation Limited ( NHIDCL) to be positioned with  machinery in vulnerable areas as the land slide in Shillong-Dawki caused devastation on Monday.
The Japanese funded project for expansion of highway from Rilbong point to Dawki is being executed by NHIDCL.
Deputy Chief Ministe Prestone told reporters that instruction has been issued to NHIDCL to be alert.
The NH-40 Shillong-Dawki road was cut off at an area above Siatbakon village under Pynursla in the early morning rain on Monday.
The Pynursla sub-divisional officer said since the restoration work is in progress, plying of vehicle is restricted in the area. People have been advised to excercise caution while travelling through the area especially at night as landslides may occur due to inclement weather.
Frequent landslides in Ryngain-Pynursla road were reported in the past.
Complainant yet to receive reply 
Activist Agnes Kharshiing had on April 1 filed a complaint with the East Khasi Hills DC  following a landslide in Ryngain area.
In the letter to the DC, the CSWO sought an inquiry into sand quarrying in the Ryngain area of Pynursla and blasting on the road from Laitlyngkot to Pynursla, which according to her caused the landslide.
She pointed out that from the shared photos, it was known that there are frequent sand mining/quarry activities and blasting of huge rocks in Ryngain area, under Pynursla and this incident is occurring in the national highway (NH) road from Laitlyngkot to Pynursla which leads to frequent landslide.
"This endangered the lives of commuters as there was a landslide in the Ryngain area on April 1 and commuters were stuck in the traffic for more long hours", she had said.
Agnes said she is yet to get any response from the DC.
Tynsong, however, said the landslide has nothing to do with quarrying in the area.
"It all depends on the climate change. The  formation of soil is such that  it is not possible to reduce the landslide and it is not because of reckless construction of the road by NHIDCL", he said.