Headlines
State to go for common entrance test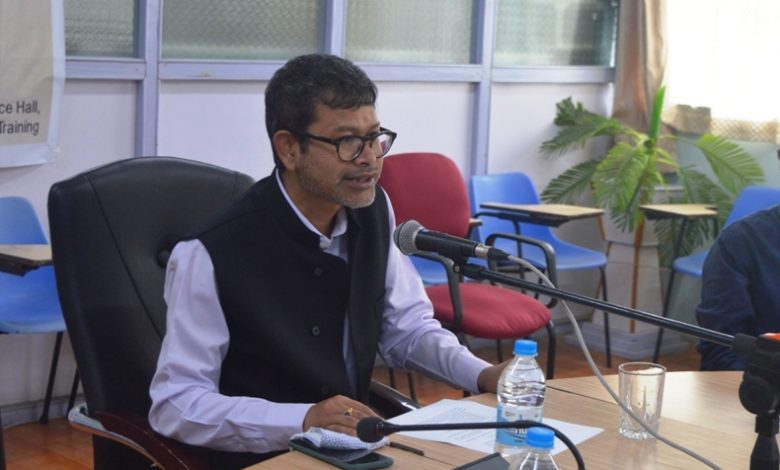 Shillong, April 21: The National Testing Agency (NTA) will set up centres in all the district headquarters of the state for conducting the Common University Entrance Test (CUET) exams to be held in July.
Education Minister Lahkmen Rymbui said this on Thursday after chairing a meeting with the North Eastern Hill University (NEHU) authorities and the principals of the different colleges to discuss on how to ensure  smooth conduct of the CUET.
The CUET has been introduced for admission into all Under Graduate (UG) Programmes in all Central Universities for academic session 2022-23 under the Ministry of Education, (MoE).
The CUET will provide a common platform and equal opportunities to candidates across the country, especially those from rural and other remote areas and help establish better connections with the Universities.
Problems in state 
As  CUET is a computer-based test, Rymbui said Meghalaya does not have the digital infrastructure to conduct this test as there is only one centre in Qualapatty, Shillong for the entire state.
"I have expressed the challenges faced by the state to conduct the CUET since the NTA has notified only two centres – one in Shillong and one in Ri Bhoi, but what about the other districts," he said.
The minister informed that the Additional Chief Secretary in-charge Education had taken up this concern with the NTA officials in New Delhi.
"They verbally assured that the centres will be set up in the district headquarters of Meghalaya," he said.
He asked  the students, who desire to pursue UG course to apply for the CUET through the NTA web portal which will be opened till May 6.
"The CUET has been notified tentatively for second week of July. So time is running out but the state government will try to pursue it with the central government but as of now CUET is the only option for admission into the UG courses in different colleges."
Authorities of the different colleges have also been asked to help enlighten the students on the importance of the CUET and how to apply for the same, he added.
Rymbui revealed that the Additional Chief Secretary had also requested if CUET can be exempted from Meghalaya this year. "However as of now, the UGC is still sticking with the CUET and also requesting the NTA to set up centres for conducting the entrance test all over the state," he said.