Headlines
Statues of state freedom fighters to come up in Jowai, Shillong & Dhaka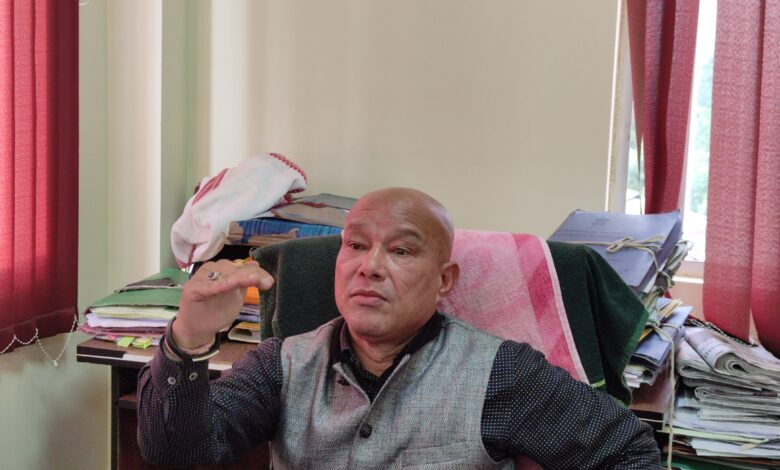 Shillong, June 20: Arts and Culture Sanbor Shullai on Monday said a life-size statue of the legendary freedom fighter of the Jaintias – U Kiang Nangbah will be erected on a land belonging to the transport department at Mihmyntdu village.
The decision was taken after a meeting held with a joint delegation of the Kiang Nangbah Iasiat Khnam Memorial Society (KNIKMS), Synjuk Ki Waheh Chnong, Jowai and Jaintia Students Union (JSU).
"We have identified a big junction at Mihmyntdu along the national highway leading to Silchar for erecting the life-size statue and to also name the place as U Kiang Nangbha square," he said.
Regarding the ongoing construction of the life-size statues of the three freedom fighters of Meghalaya – U Tirot Sing, U Kiang Nangbah and Patogan Sangma, Shullai said he had recently convened a meeting with the relatives of the three freedom fighters.
"We have decided to incorporate the suggestions given by the relatives of U Kiang Nangbah that the statue be made as per the stamp of legendary Jaintia freedom fighter and U Tirot Sing and Patogan Sangma as per the photos published in the Meghalaya Calendar," he said.
Regarding the status of the proposal to erect a statue of U Tirot Sing in Dhaka, Bangladesh, the minister said, "I will again send one DO letter to Dhaka and also copy to the external affairs minister because there are two cultural complexes at Indian Embassy at Dhaka and therefore, they have to identify whether they will erect the statue at the old or new cultural complex."