State
Students with disabilities get awards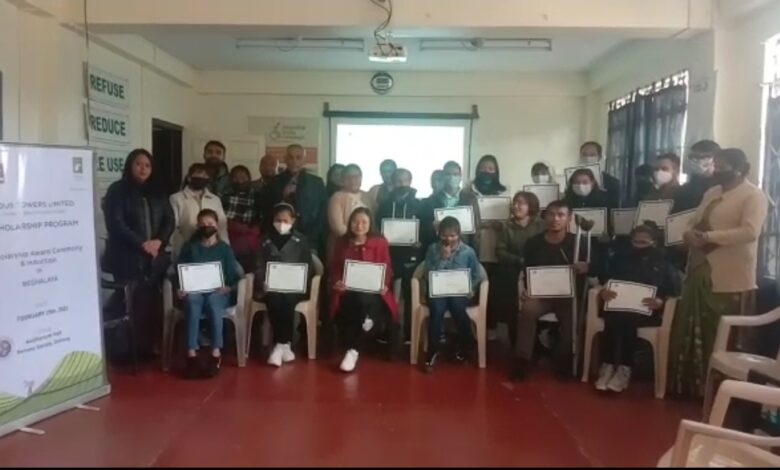 Shillong, March 2: Indus Towers in colaboration with Shishu Sarothi on February 25 awarded higher education scholarships to 19 students with disabilities from various districts of Meghalaya.
The students were recognised and felicitated at a programme organised in Bethany Society, Shillong.
The chief guest, Linda J Sangma, who is the assistand  commissioner for persons with disabilities, lauded the Indus Towers Ltd for the  initiative and thanked Shishu Sarothi and Bethany Society for the seamless implementation.
She has also encouraged the students to  focus and share insights on the initiative.
The company has offered the scholarship to 120 students with disabilities from North East region of India as part of Indus' Corporate Social Responsibility Programme.
Deiborki Passah, Area Operation Manager Indus Towers Ltd. of Meghalaya, Seema Jangid, Project Coordinator Indus Towers Scholarship Programme, Carmo Noronha, Executive Director of Bethany Society and other members were also present.