Sports
T20 World Cup: Oman beat PNG by 10 wickets in opening encounter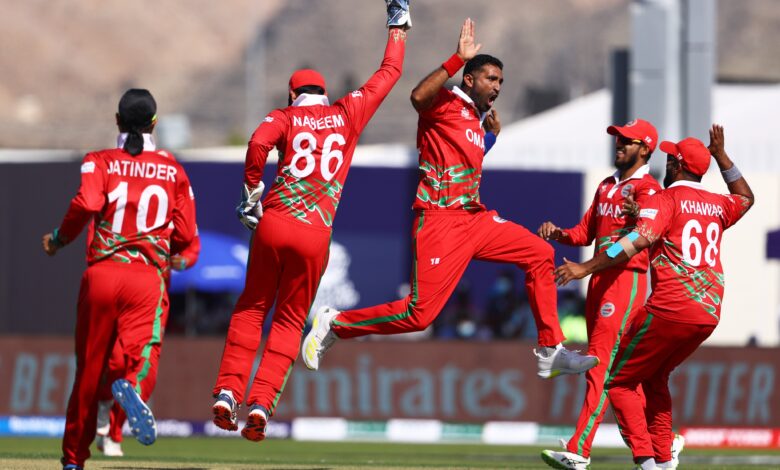 Al Amerat, Oct 17 (UNI) In a clash of minnows, Oman made the most out of the home conditions to beat Papua New Guinea (PNG) by 10 wickets in the opening Group B match of the T20 World Cup first round here on Sunday.
Batting first, PNG could only set a target of 130 after a batting-order collapse that saw the side lose six wickets for 37 runs. The collapse came after Assad Vala (56 runs of 43 balls) and Charles Amini (37 off 26) added 81 runs for the third wicket.
Skipper Zeeshan Maqsood (4/20) led from the front for Oman with crucial top-order wickets while Bilal Khan (2/16) and Kallemullah (2/19) backed him up from other hand.
Chasing the total, opener Jatinder Singh fired from the start and remained unbeaten till the end with a 42-ball 73 as Oman reached to the target with 10 wickets and 38 balls to spare. Singh was aptly backed by fellow opener Aqib Ilyas from the other end with a 50 not out.
Brief Scores: Papua New Guinea: 129 for nine in 20 overs (Asad Vala 56, Charles Amini 37; Zeeshan Maqsood 4/20) Oman: 131 for no loss in 13. 4 overs (Jatinder Singh 73 not out, Aqib Ilyas 50 not out).