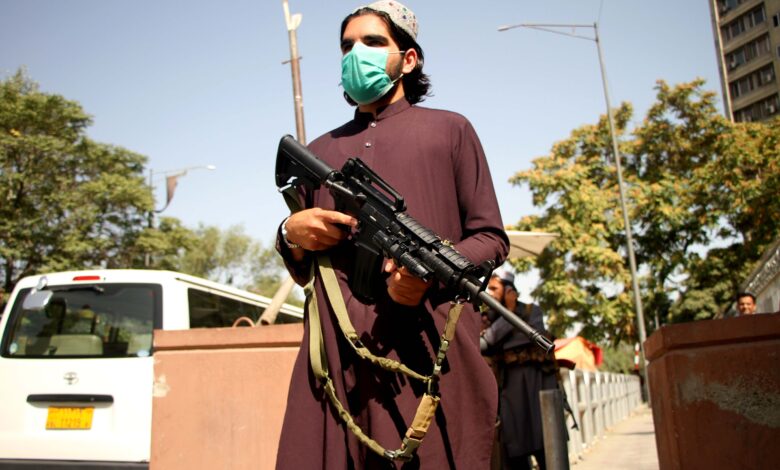 Kabul/Islamabad, August 29 (UNI): The Taliban will be ready "within a few days" on making an announcement on government formation in Afghanistan and are holding wide-ranging discussions on the issue with all leaders in Kabul, the group's spokesperson Zabihullah Mujahid has said.
Mujahid also said "regular exchange of messages is taking place" with the resistance in Panjshir in northeastern Afghanistan led by Ahmed Massoud and Amrullah Saleh, who has declared himself caretaker president, and they are certain the issue will be resolved.
In an interview to Pakistan's Geo News, Mujahid said the Taliban will not ignore the past leaders of Afghanistan, but consult them and seek their advice.
"We wish to begin a new chapter and include people who not only enjoy popular support, but are deserving of being the people's representatives. But this does not in any way mean that all the past leaders will be sidelined. We will routinely consult them and seek their advice," he said.
"Discussions are being held on all aspects of a government," the spokesman said, adding that he hopes the Taliban will be ready "within a few days" to make an announcement in this regard.
"First of all, entering Kabul all of a sudden and taking over governance like this was unanticipated. We desire to hold wide-ranging talks regarding the formation of a government, so that a strong government can form," he said.
Mujahid said the delay in forming a government has led to hindrances in day-to-day operations and matters of trade and diplomacy, and the Taliban have "engaged all their efforts in forming a government as soon as possible".
On talks with former Afghan president Hamid Karzai and former chief executive officer, Dr Abdullah Abdullah, besides former vice presidents Yunus Qanuni and Abdul Rashid Dostum, the spokesman said that their advice is being taken.