North East
Three arrested in attacks on MP team in Tripura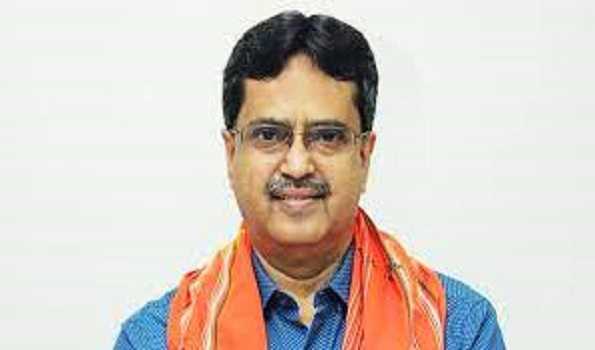 Agartala, Mar 11 (UNI): Tripura police arrested three persons on Friday night in connection with the attack on the Left-Congress MP team at Nehalchandra Nagar of Bishalgarh in Sepahijala district during their visit to post-poll result violence victims in the afternoon.
Police said apparently the incident was politically motivated to defame the state, and the search operation against around 10 others has been going on for their alleged involvement in the attack.
Police are also investigating each and every incident of post-poll violence reported over the last three weeks.
However, BJP sources claimed that a party faction that has been opposing Dr Manik Saha as the Chief Minister was involved in the post-poll violence, especially, in the attack on MPs to defame him before the central government.
"I spoke to the Director General of Police and made it clear; all the accused persons should be booked immediately without any other consideration. I condemn the incidents and warned criminals not to dare such attempts in the future. I repeat no anti-social activities would be allowed in the state of Tripura in any manner," Chief Minister Manik Saha said.
The SP (Sepahijala) Bogati Jagadeeswar Reddy said that three middle-aged persons identified as Nakun Sutradhar, Swapan Das, and Nitai Das were arrested at night based on the preliminary investigation and forwarded them to the court seeking their custody for further investigation and added, "During the investigation, we have got to know few more names who will be arrested soon."
Reddy, further pointed out that at least eight people allegedly involved in post-poll violence were arrested so far in Sepahijala district and all have been in judicial custody. Each and every incident reported to the police have been under investigation and measures were taken to maintain peace and harmony, SP said.
According to Police headquarters sources, despite allegations of hundreds of violence and attacks so far only 11 cases were registered and 15 people have been arrested in Tripura. Meanwhile, opposition CPI-M and Congress have accused police of not taking action against the criminals backed by the ruling BJP.
The Rajya Sabha MP Elaram Karim and Loksabha MP Abdul Khalique said that the eight members MP team arrived here on a two-day visit to inspect the situation of post-poll violence and the affected people. But the programme had to cancel on Saturday as the state government failed to provide security to the parliamentarians.